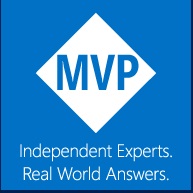 I've just learned that over 1,500 Microsoft MVPs will be massing on the "Eastside" of Seattle in Bellevue and Redmond early next week for the annual MVP Summit. This private event, not open to the public, allows MVP technical award-winners to work with their product teams from February 18-21 in general and break-out sessions.
Microsoft provides the accommodations for the MVPs, but he or she must pay for transportation. That's a real commitment, which I think underscores that integrity of the MVP community and should be acknowledged. The MVPs pride themselves on being independent and keep Microsoft honest. More than once, I've witnessed MVPs telling Microsoft managers to shove it where the sun doesn't shine…you gotta love that attitude!
Members of the adoring public often ask where they can see these MVPs, given the summit conference is a restricted event. There are several paparazzi opportunities. First – you can peruse the "Pre & Post Summit" activities, where you are sure to get some MVP views! Another way to be in the MVP "zone" is the party at the MVP hotels listed here, and I'd recommend scoping out the Hyatt Regency Bellevue and nearby bars. Go ahead, buy an MVP a beer, and advance your technical career by making new peer contacts.
Finally – people often ask how you can become an MVP. The short answer: you can't. It's a technical award given anonymously. I joke, but there is truth to humor that you have a better chance of getting into the Grammys and sitting next to Jay-Z and Beyonce, or winning the next Powerball Lottery than becoming an MVP.