It was another jam packed week in IT land, what with Spiceworld (no not the girl power Brit poppers, but rather the SpiceWorks conference in Austin), Continuum's Navigate show, and Ingram Micro 's ONE event in Las Vegas, not to mention our own humble conference in Seattle.
Last week we started with iPhone 6 news and since that went so well we're going back to the well for some more. Apparently iPhone users have discovered a hole in Apple's there's-an-app-for-that universe. It seems there's no app that lets your phone double as a stool. If you sit on it it will break! Shocker! The idea that a delicate piece of technology (would you sit on your flatscreen TV?) can't support the weight of your average human is, naturally, beyond the pale for some people who have broken their expensive devices and whined about it online to all and sundry. So far Apple has reported only nine complaints, but dumb is contagious so no doubt there will be more. Naturally this turned into a Thing. (Even Consumer Reports got into the act, testing a bunch of phones in a bend test. No Apple didn't win the sit-on-it-Potsy sweepstakes.) Somehow this is Apple's fault. I'll be the first to admit that I'm not an Apple user. I don't love iPhones, or iPods or iPads, or i-Whatevers. I prefer devices with a bit less pry-ware, but I digress. That all said, I kind of feel for the company on this one. Only an idiot sits on his or her phone. But then again, maybe the people who do this are trying to mindmeld with Siri and the back pocket is the closest they can get her to their brains.
Now this, on the other hand, is something you can lay at Apple's feet.
Teachable moment: Apple botches iOS 8 update
Apple botched the iOS 8.0.1 update so badly that the maker of all things i* had to pull it from the app store just two hours after releasing it. Apple scrambled back to the drawing board following a deluge of user complaints about problems with cellular network connectivity and Touch ID on the iPhone 6 and iPhone 6 Plus and issued a fresh patch – 8.0.2 – the next day. That wasn't fast enough for some and Apple shares took a hit, tumbling more than three percent to $98.47. Many IT solution providers have taken this as a teachable moment for their clients: Regardless of what IT product you are talking about, never be the first to download a new update. Wait at least a day or two to let the bugs – and there are almost always bugs – reveal themselves and be addressed by the vendor.
BlackBerry gets back to its enterprise-oriented roots with the new Passport
Still in the land of smartphones: Waterloo, Ontario-based BlackBerry unveiled its new device. The BlackBerry Passport is a clear sign that the inventor of the smartphone is listening to all the people who have been telling it to stick with what it's good at and re-engaging with the enterprise business market.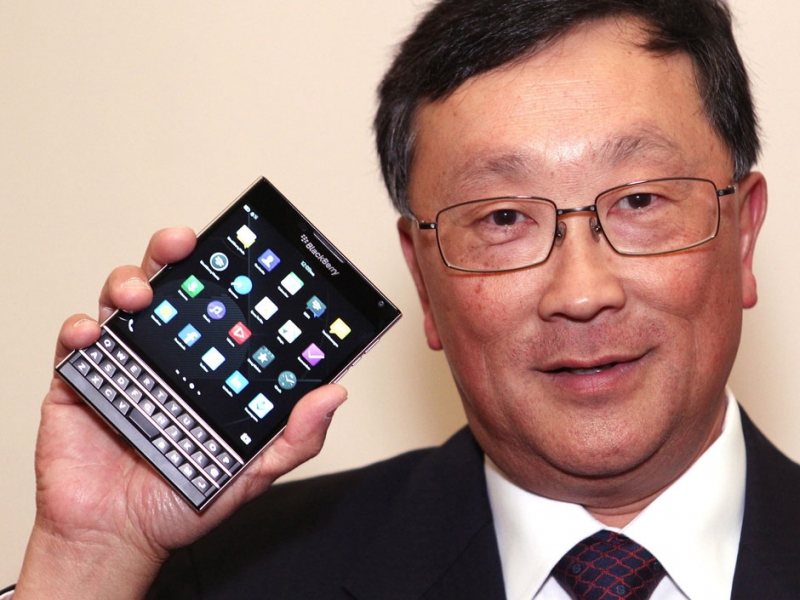 "As we set out to design BlackBerry Passport, we were guided by a simple yet challenging idea -- to set aside the limitations of traditional design and to instead simply build a device that fundamentally changes the way business professionals get work done on their smartphone," said BlackBerry CEO John Chen (see photo, inset) in a statement. "The BlackBerry Passport was created to drive productivity and to break through the sea of rectangular-screen, all-touch devices."
The Passport is no consumer device (To start with it won't fit in your back pocket!), featuring a square-shaped 4.5 x 4.5 in. display that the vendor says was designed to support the specific needs of business users as opposed to the consumer the company had started trying to woo years ago, leading the organization to the brink of ruin. Also front a center: the traditional BB tactile keyboard has been given a makeover, making use of the larger form factor to provide bigger keys and the potential for an easier, more accurate typing experience for those of us with fat thumbs. The Passport will also come equipped with the next BlackBerry OS: BB10.3.
(Disclosure: I mentioned earlier that I'm not an Apple fan. In fairness, I thought I should let you know that I currently use a BB Z30. I don't love BB any more than Apple -- especially after making the mistake of buying a Playbook -- but I got a deal and it really does have less pry-ware.)
IDC predicts channel growth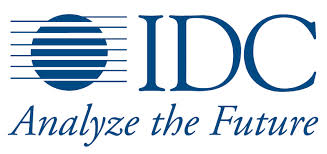 According to new research from IDC the next year will be a good one for the channel, which will outgrow the overall server, storage and networking markets in some specific industry sectors. The report, penned by IDC Director of Infrastructure Channels Research Paul Edwards, claims the channel will gradually pick up more of the total IT spend until it owns 61.1 percent of the market by 2018. The North American channel should expect to see a 2.7 percent CAGR key sectors, such as servers, storage and networking, which beats the 2.3 percent CAGR for the overall market. This translates into a $38.1 billion share of the market in 2018, up from $33.5 billion in 2013. The channel is expected to pick up $17.3 billion in Networking sales by 2018, up from $14.4 billion in 2013. While analysts predictions should always be taken with a healthy dose of sodium chloride, these predictions bear up under one critical measure. As we've seen in the Week that Was over the past few months, OEMs like Dell, HP, Cisco and Xerox have been redoubling their channel engagement with new partner programs and strategies. Clearly they expect a lot more of their revenues to be flowing in indirectly and are investing in engagement with partners with specific, and valuable, customer knowledge.