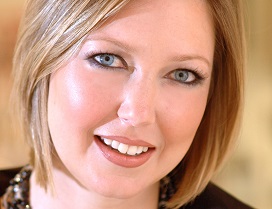 We recently received news that Melanie Gass, A.K.A. the "Microsoft Princess", will be attending the 7th Annual SMB Nation Spring Conference. I had the opportunity to speak with Melanie yesterday about the upcoming show, her work in the channel, and her live satellite radio show, which she broadcasts every Tuesday from New York City.
Our readers are probably curious as to how Melanie got her interesting nickname, and I confess that it was the first thing on my mind as well. The name "Microsoft Princess" began a few years ago when Microsoft representatives noticed Melanie's passion for helping others understand their products. "I couldn't help but live and breathe Microsoft because I believe their product features really can help save people time in their day […]," Melanie explained to me.
As the Microsoft Princess, Melanie works to help SMB businesses and partners make informed decisions about the services they use. She ultimately wishes to help organizations become more efficient, and her site, MicrosoftPrincess.com, features guides, best practice tips and videos on how to make Microsoft services work better for their business.
I also asked Melanie what attracted her to our Spring event, and right away, she mentioned our own Harrybbb. Like many of our readers, she was inspired by his dedication to the SMB IT community: "He (Harry) has such a passion to help others in the SMB space, and after hearing about it through his voice, I was instantly ready to get involved any way I could. I guess you could say Harry 'had me at hello' with the SMB Nation Spring Conference," she said.
Melanie also hosts a radio show in New York City, which covers topics relevant to the latest Microsoft services. To give an example, she recently broadcast a show that compared the different versions of Office 2013 and tips for choosing the best version to fit your company's needs. Additional show topics cover breaking news and new product launches, as well as guests like Jon Roskill, Corporate Vice President of Worldwide Partner Group, Microsoft. Melanie's show is live, and she encourages listeners to ask questions. You can listen to her live show, The Microsoft Princess Insider, every Tuesday at 9 am through her website, or on iTunes.
I would like to thank Melanie again for her time yesterday and on behalf of the SMB Nation Team, I would like to say that we are very excited to have her at our event! We'd also like to encourage our readers to attend the 7th Annual Spring Conference, May 3-5 on the Redmond Microsoft Campus to come and meet the Microsoft Princess!