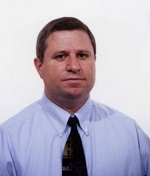 By Alon Cohen, EVP/CTO Phone.com
Companies strive on innovation and die due to the lack of it. Steve Jobs, in a rare interview he gave, just after he was kicked from Apple, indicated that Microsoft was a good company but lacked passion. I think that lack of passion to innovate became evident to anyone looking at Microsoft products in the past several years. I hope they will be able to change some of that culture and get back in the game.
Innovation is sometimes defined as taking an invention to the masses, and that inventing requires a spark or a trigger in order to happen. Looking back on things that I have done and things that other people did I was able to identify some basic tools that inspired invention and innovation:
@ Be Lazy
Lazy people have the tendency to find innovative ways to accomplish a task that non-lazy people would just perform - no questions asked. It so happens that a lazy person works harder to come up with a contraption to do a simple job, however they reap the gains the next time they perform the same task.
As a kid, on a summer job, I was asked to dig a ditch (with a shovel) for foundation of a forty-foot concrete wall. I found a way to connect a winch on one end and drag what seemed like a plow in order to break the dry ground. It took me a while to start, but when the "thing" worked it made it easy to create the long ditch.
@ Look for Problems In Your Day-to-Day Life
As you go with your day-to-day chores see if some task stands out as annoying or complicated, and ask yourself" "How can I make that simpler"? "Do others have the same problem?" Sometimes you may just come up with your next startup idea.
@ Ask Yourself Ridiculous Questions – Then Try to Answer Them.
What would I do differently if I could buy anything I want? What kind of machines would be built if energy were renewable, clean and free? Can we build a phone that has no keyboard? What if one can build a replicator?
@ Start Somewhere and Listen to Potential Customers.
When you have an idea, and you are not sure how stupid or smart it is, start asking people if they would use your creation. The answers may surprise you.
@ Try to Sell Your Idea to Figure Out its True Value.
If you are able to build it, try to sell it. When people are asked to pay, they give you visibility into the true value of an idea.
A friend of mine came up with this brilliant idea that can shave few milliseconds of automated trading transactions time (back in the days - now he shaves microseconds). He built it, and sold it for a cool one million dollars to a hedge fund.
After a month, he came back to ask the customer to be a reference customer so he can sell to the next fund. He asked the customer about the ROI for his technology, expecting to hear return within a year but hoping for six months. In reality, the hedge fund manager made five millions dollars on the first trading day after installation.
You can now guess how much the next customer paid.
On the other side if you have a bad idea, even giving it away for free will not make it fly.
@ Be Open to Other People's Ideas - One Might Trigger a Winner Concept.
When brainstorming in a group (and this is not new) do not shoot down ideas as stupid as they might sound. Those ideas can trigger a better idea with someone else.
@ Think Outside The Box
At the early days of Internet Telephony (1995) the biggest problem to solve was the dynamic IP address of users. This is a similar to trying to publish a yellow pages book where the businesses' phone numbers change every time they pick up the phone.
We solved the problem at VocalTec by using the Internet Relay Chat (IRC) service as a directory service but not as a Relay Chat, for which it was intended, just to register a user on one end and ask for his address on the other side.
It is interesting that Telecom had some of that innovation in its early days where barb wire on fences in the fields were used as telephone wires in places where normal phone deployment did not yet take place.
@ Combine Disciplines, Transfer Knowledge From one Discipline to Another.
If you take the time to understand how things from other disciplines work you can apply that knowledge to your own discipline and innovate in your domain.
Take the day to day example of Velcro. The design of Velcro imitated this natural mechanism for seed dispersion.
@ Imagine
I recommend people who want to innovate to look at SciFi movies, read Asimov and other SciFi books. Do not hesitate to let your imagination run wild. Sometimes the strangest ideas from say Jules Verne book "twenty thousand leagues under the sea" can inspire a concept like the submarine and it can become a reality. Or, take the Replicator from StarTrek and a 3D printer (for now).
@ Don't Be Afraid to Fail
And last on my list, and I urge you to suggest more ideas, is not to be afraid to fail. As you know, Edison discovered 1000 ways of how not to build an incandescent lamp, before he found the one method that worked.
Thanks
Alon Cohen
Alon is an entrepreneur, inventor and is widely recognized as one of the creators of the Voice over IP industry. He joins Phone.com after founding and managing a successful series of recent business ventures, including BitWine and RemoteAbility. Alon was the co-founder of VocalTec Communications (NASDAQ:VOCL), the first company to provide Internet voice technology worldwide, which in 1996 was one of the earliest successful Internet IPOs.