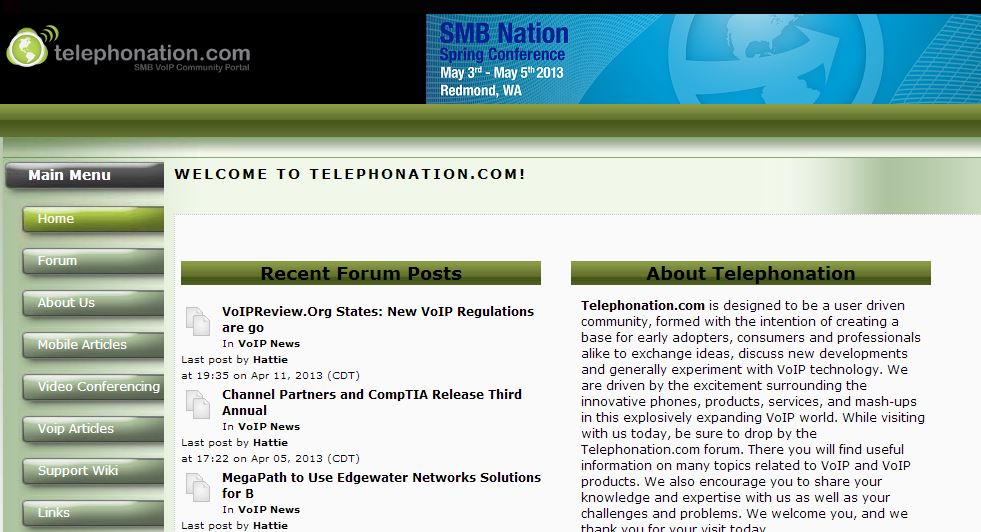 At last week's Channel Pro SMB's SMB Forum conference, I was again surprised by how attendees visiting my booth are once again, discussing telecom. It seems like just yesteryear we were VoIPing with Microsoft Response Point and the Cisco 3xx line. But this time the conversation is different; it's more mature. The reality is no one would promote PSTN in a digital world. It's all sorted out over the years.
This year our sister site, Telephonation.com, is celebrating its 7th anniversary (it's true). We have been there with you in good times and bad. I proffer that we've stayed current and contemporary. I suggest that we've keep the conversation alive and we're now ready to grow and go again with you in SMB telecom. And I'd suggest that the conversation is morphing to include mobility and Cloud.
Join us at www.telephonation.com.