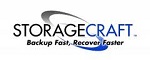 StorageCraft Technology Corporation recently announced that the addition of the StorageCraft Cloud Services solution has exceeded company expectations. The company designed this solution in December 2012 to be a stable and reliable platform for MSPs and VARs, and it is available to IT Pros in the US, Australia, Canada and New Zealand. In fact, the company explained that the Cloud Services solution has seen a 200% growth in data stored and a 99.99% uptime in cloud operations in its run to date.


"Managed Service Providers (MSPs), value added resellers (VARS) and their customers are learning that StorageCraft Cloud Services is a best-in-class data and backup recovery tool just like StorageCraft ShadowProtect and StorageCraft ImageManager," said Curt James, vice president of marketing and business development at StorageCraft Technology Corporation. "It cannot be overstated that access to data is vital to the survival of businesses. That is why we give our partners and customers the extra layer of protection provided by offsite recovery options as well as quick and reliable access to their data with StorageCraft Cloud Services."


The main feature of the StorageCraft Cloud Services solution include: high encryption, instant virtualization, file and folder access, simple archiving and personal control of customer backups. In addition, US-based customers have the option to add backup to a second data center to their service.


The StorageCraft Cloud Services Solution can be deployed as one of three tiers: Cloud Basic, Cloud + and Cloud Premium. The Cloud Basic tier allows users to archive critical business backup images. The Cloud + tier adds immediate file and folder recovery to Cloud Basic. Finally, the Cloud Premium tier adds instant virtualization and system failover to the previous two tiers.