By Neeraj Periwal, Marketing Coordinator, efolder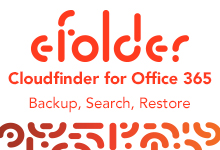 Earlier this month, Microsoft made headlines by making two major announcements about Office — news that will have a big impact for many SMBs, MSPs, and VARs.
On November 4 and 6, Microsoft said it was making Office free for iOS and Android and also announced a new tie-in with Dropbox, making it seamless for Dropbox users on iOS and Android to open and edit their files directly in Office applications.
These moves make it clear that Microsoft wants to (and will!) sell more Office 365 licenses to small and medium-sized businesses. This is not only a terrific competitive move for Microsoft — it also introduces a tremendous opportunity for players in the IT channel.