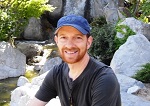 By Bob Vogel, B2 Marketing
According to a recent survey of IT Service Providers and MSPs conducted by RapidFire Tools, the vast majority (more than 80%) reported having one or more clients with internal IT departments. A third of them have 10 or more such clients.
Dealing with clients that have their own internal IT resources is both a blessing and curse. The good part about it is you have an "educated" client who can really appreciate the value of the services you are delivering. They also tend to be larger, with bigger budgets.