snom technology sai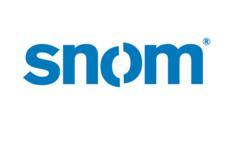 d that it has doubled its factory warranty to two years on its entire line of desktop IP phones and its PA-1 pager, lowering the total cost of ownership and boosting customer's return on investment.
The warranty, which is twice the industry average, covers the 3xx series, 7xx series and 8xx series SIP-based IP phones, the PA-1 and is retroactive to phones purchased by end users from July 1, 2013 in North America, Caribbean, Central America, South America, Australia and New Zealand.

The two-year warranty lowers the total cost of ownership of snom phones since it helps avoid any extended warranty charges. The warranty helps secure a return on investment by guaranteeing that the phones are the ultimate in reliability.