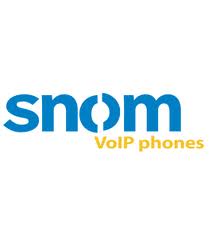 Earlier this week, snom technology, Inc. announced that their Lync-enabled 7xx, 8xx and M9 cordless phone systems are now interoperable with Flowroute Wholesale VoIP services. As of this announcement, snom technology has over 35 interoperability partners worldwide.
"We are very pleased that our Lync-qualified phones are now interoperable with Flowroute's VoIP service," said Mike Storella, snom's chief operating officer. "Our ongoing commitment to interoperability with innovative VoIP service providers like Flowroute is a win-win for customers looking for flexible, cost-effective, reliable voice service."
Flowroute, a Seattle-based VoIP provider founded in 2007, has a VoIP system that separates voice packets and signaling streams through its international partner networks, which results in a low-latency setup. The company recently reported an average of 500 million minutes of customer call traffic per year on their network.
The current snom phones that have been compatibility-tested with the Flowroute network include: snom 710, 720 and 760 UC editions, snom 821 and 870 and the M9 cordless, all of which have snom's 8th generation SIP firmware. For more information about this announcement, please refer to the company's press release here.