By Bob Vogel, B2 Marketing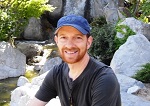 There's not a day that goes by that I don't learn something new from talking to IT pros.
While everyone is more-or-less in the same business – providing outsourced IT services to clients – it seems as if every MSP and IT service provider has a truly unique business. They're delivering different types of services, packaged in unique ways to their own specific clientele, often influenced by geography and mix of industries served.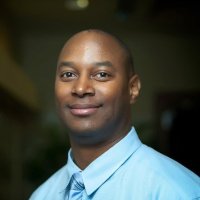 Darryl Anderson (pictured) is CEO of Owia Technology, a small IT service company based in Washington DC, with clients up and down the East Coast. On paper – or at least on his web site – you'll see a familiar list of services offered, including Cloud Computing, Managed IT Services, BDR and IT Consulting.
But the real growth area of his business is in working with the many non-profits that have proliferated in and around our nation's capital, helping them migrate aspects of their IT to the cloud – and the hottest area for him right now is with Exchange Migrations.
"If you're a non-profit, Microsoft is pretty much giving away licenses of Office 365," Darryl told me recently, "and so that makes it very compelling for these organizations to get away from the hassles and cost of maintaining internal Exchange – especially when so many of them are running off of old boxes."
Darryl told me that the key to enabling his relatively small firm of 5 people to manage so many of these projects – some of which are fairly sizable – is his use of the Network Detective Exchange Migration Assessment tool. He said that the tool takes the guesswork out of what he's about to jump into, helps him more accurately scope and price the project, and also ensures that the new cloud environment he sets up is identical to the email configurations the client had before the migration.
"We just finished a job for a group that had more than 150 people on staff, with 200-plus individual email boxes, three mail storages devices, 400 Gigs of data to be moved and dozens of distribution lists," he recalled.
"We ran the Network Detective Exchange Assessment tool on the network, and got a series of incredibly organized reports – which, by the way, we were able to quickly customize with our own branding – with the complete run-down of the entire Exchange environment."
Darryl told me that he shows the reports to the client BEFORE he starts working on the migration, allowing them to validate that their current set-up is what they want to keep.
"I can't tell you how many times we show these reports to the client and they find mailboxes for people who are no longer with the organization, folks who have changed jobs and are in different departments, people who have access to calendars and shared boxes that should not, and the like. So we help them get that all cleaned up ahead of time."
Darryl also said that since the tool also works with Office 365, after the migration, they run the Network Detective Exchange Assessment again in the new environment and then compare the two set ups.
"I was an engineer in college, so let me tell you I'm a big fan of data, but not a big fan of writing. The Network Detective Reports get me the data I need, and also take care of all of the formatting, writing and presentation, making my job so much more easy and profitable."
Click here to hear more about Darryl's story in his own words.