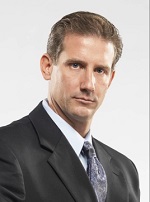 By Michael Maiello
In my previous post, I described six types of power disturbances that can trip up your customers' IT systems. Equipment failure, downtime and software and data corruption can be traced back to a problematic supply of power. In this post, I'll describe some ways to protect against these power disturbances in server rooms.
1. Transients
When protecting equipment against impulsive transients in the server room, the most valuable method is the use of surge suppression devices, otherwise known as transient voltage surge suppressors (TVSS) or surge protective devices (SPD).
SPDs have been used for many years in small businesses and homes. An SPD device is installed at the energy source and sized to dissipate energy from incoming transients. Subsequent devices are installed at the electrical sub-panel and at the sensitive equipment itself, clamping the voltage to a level that doesn't damage or disturb the equipment.
2. Interruption
To help protect equipment against interruptions, the first step taken should be to eliminate or reduce the likelihood of potential problems via good design and maintenance. The second is to install UPS devices and motor generators, and to take advantage of redundant systems and energy storage. When the power goes out, these alternative forms of power can take over, preventing long-term equipment damage.
3. Sag or Undervoltage
While adding a dedicated circuit for large startup loads is the most effective solution it may not always be practical or cost-effective. Other solutions include alternative power starting sources, which do not load the rest of the electric infrastructure at motor start-up, and a power conditioning device for regulating power such as a line conditioner or UPS.
4. Swell or Overvoltage
Power line conditioners and UPS systems are common solutions for swells. Similar to sags, swells may not be apparent until their results are seen; UPS and/or power conditioning devices that also monitor and log incoming power events will help to measure when, and how often, these events occur.
Overvoltage, which is just a constant swell, can also be remedied with UPS or conditioning equipment. However, the utility power to a facility may need correction as well if the incoming power is constantly in an overvoltage condition.
5. Waveform distortion
For direct current offset, the solution is replacing faulty equipment that is the source of the problem.
Protecting server rooms against harmonic distortion has been made easier over the last decade due to changing technologies and upgraded power supply design. New IT equipment power supplies are designed with power-factor corrected power supplies operating as linear, non-harmonic loads. These power supplies do not produce the waste current of harmonics.
Solutions to interharmonics include filters, UPS systems, and line conditioners.
By moving the load away from the equipment causing the problem, servers can be protected against the harmful effects of notching. If equipment cannot be relocated, UPS devices and filter equipment are also viable solutions.
There are several approaches to controlling noise, which can be combined to achieve the required result. These include:
Isolate the load via a UPS

Install a grounded, shielded isolation transformer

Relocate the load away from the interference source

Install noise filters

Cable shielding
6. Voltage fluctuations
To resolve voltage fluctuations, removing the offending load, relocating the sensitive equipment, or installing power line conditioning or UPS devices are all possible methods.
It's important to identify power disturbances and then take the necessary steps to protect servers – not only can it prevent costly downtime, but it will also save businesses from having to replace costly damaged equipment.
Michael Maiello is Senior Vice President, Home and Business Networks for Schneider Electric and has served in this role since 2012.
Michael has been with APC and Schneider Electric for over 20 years. In that time he has held various positions in engineering, engineering management and general management. Prior to being named Senior Vice President of Home and Business Networks, Michael served as Vice President for the Business Power Solutions group and Director of OEM and Special Products. Over the last five years, Michael has lead the Business Power Solutions team, which focuses on single phase power products for the availability of business applications and includes world known brands, such as Smart-UPS® and Symmetra®.
Michael holds both Masters and Bachelor Degrees in Electrical Engineering from Brown University.