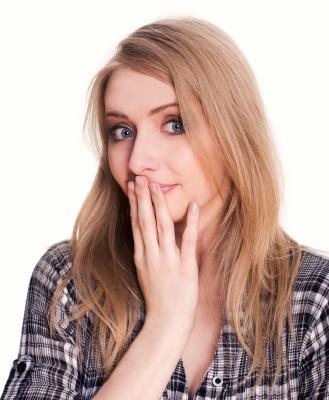 Here we go again! As I do each week, I am really enjoying bringing our readers a quick round-up of the blog coverage I didn't manage to get to during the week prior.

Having just wrapped up our annual fall conference a little more than one week ago, we are now moving ahead full speed into planning mode for 2014. This includes our brand new eight-city tour, which is set to kick off in January, as well as our "Million Mile Tour," focusing on
April 8, 2014 end-of-support deadline(s) for both Windows XP and any Server 2003 SKUs. The tour leverages the Microsoft Community Connections business model of "Lunch and Learn" type Pizza webinars, and will be coming to a city near you this fall and into 2014! To learn more and to register for the tour, click here.
Please take some time to peruse a few snippets of information that we didn't get a chance to bring you last week….let us also know if there was something we might have missed, which is not mentioned in this entry…because as you know…we love news!
1.) Acronis Releases Software-Defined Storage Solution for Large Archiving: Acronis last week released Acronis Storage, a software-defined storage solution for archiving large volumes of data in the cloud. Multiple users, each with Petabytes of data, can now stream to this fully automated, carrier grade, elastic and resilient storage system.
According to IDC, data volumes globally will grow 50 times by the year 2020 to reach 6.6 zetabytes, and 40 percent of all data will be stored and processed in the cloud. With Acronis Storage, organizations can meet increasing archiving and backup storage demands with better performance and significantly lower cost than large cloud providers like Amazon.
2.) Dot Hill's Storage Solutions Improve Reliability of Data Transfers: Dot Hill Systems Corp. said it has patented a method to improve the reliability of data transfers between storage controllers and storage devices over Serial Attached SCSI (SAS) interconnections, enabling errors to be detected and remediated without terminating communications.
By downshifting the data transfer rate, links can often continue working until the cable is replaced or the system cools down to the point where it can be returned to higher/original speeds. Dot Hill's patented innovation uses timestamps to record errors types, and if the frequency reaches a particular threshold, a downshift takes place to maintain the availability of SAS connections between controllers and JBODs. This method of speed adjustment achieves stronger performance as links continue to transfer data through an error period. Once disruptions are corrected, the system returns to higher speeds, resulting in a self-repair scenario. Higher speeds enable Dot Hill customers to achieve higher utilization of storage assets to improve overall business results.
3.) Anturis Now Offering APS 1.2 Gold Certification: Anturis Inc. has earned the Application Packaging Standard (APS) 1.2 Gold Certification for its advanced IT monitoring and troubleshooting solution that is designed for SMBs. Anturis is now certified for the APS open standard, is featured in APStandard.org and has the ability to qualify for the upcoming Parallels-specific certification.
With APS 1.2 Gold Certification, Anturis further expands its reach into the hosting market supply chain, able to deliver its platform to new markets via thousands of Hosters and Service Providers that accept APS packaged solutions.
4.) ZyXEL Communications Boosts Biz Wireless Series with All-in-One WLAN APs: ZyXEL Communications last week introduced its NXC2500 wireless LAN Controller and NWA5120 series of feature-rich, ceiling-mount Access Points (APs). Together, the controller and APs offer small and mid-size companies a high-performance WLAN solution that is easy to manage, flexible and affordable.
The NXC2500, NWA5121-NI and NWA5123-NI are available for purchase from authorized ZyXEL distributors and channel partners:
· MSRP for NXC2500 is $399
· MSRP for NWA5121-NI is $169
· MSRP for NWA5123-NI is $199
5.) ScanSource Intros E-Tools for Easy Reseller Access Data: ScanSource last week announced its All-Access ScanSource, which includes a series of electronic interface opportunities that help enhance communications and integration between ScanSource and its reseller partners.
Through this program, resellers have access to ScanSource's XML Application Programming Interface (APIs) that streamline the requisition-through-deployment process. ScanSource offers a flexible technology platform that can provide highly customized solutions that meet reseller's specific supply chain requirements. With these APIs, ScanSource is opening new channels of access for real-time data integration, such as price and availability, the ability to create an order, and access to order status.