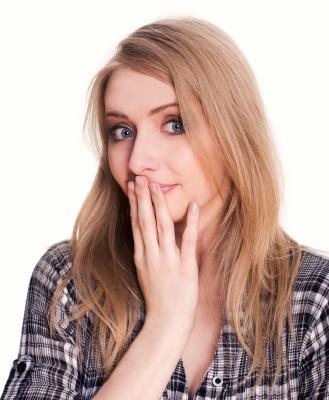 Here we go again! As I do each week, I am really enjoying bringing our readers a quick round-up of the blog coverage I didn't manage to get to during the week prior.

Here at SMB Nation, we are still in regroup mode having just wrapped up our annual fall conference this past weekend. In case you couldn't make it to Las Vegas for the event, make sure you go to our main home page where you can find several blogs and photos discussing some of the session highlights, as well as what went on during the exhibit hall and who were the male and female winners of the annual Jim Locke Award!
Please take some time to peruse a few snippets of information that we didn't get a chance to bring you last week….let us also know if there was something we might have missed, which is not mentioned in this entry…because as you know…we love news!
1.) Continuum. LogMeIn Extend Channel Agreement for MSP Remote Access:
Continuum's technology partnership with LogMeIn has been so successful that the two companies have broadened the scope of their channel agreement, The new agreement extends Continuum's designation as LogMeIn's exclusive MSP channel partner and includes adding expanded functionality such as remote access printing to LogMeIn Pro licenses at no additional cost. Today's announcement reflects a deeper partnership between two industry leaders with a common goal of helping MSPs grow their business using the best combination of remote access and RMM/BDR solutions available.
In addition to offering LogMeIn Pro on an exclusive basis to MSPs, Continuum also signed a deal with LogMeIn in September 2012 that offers LogMeIn Rescue, LogMeIn's flagship remote support offering, as part of Continuum's RMM platform.
2.) IDC: PC Market Beats Expectations with Mild Improvement in Business Outlook: Worldwide PC shipments totaled 81.6 million units in the third quarter of 2013 (3Q13). In year-on-year terms, the market contracted -7.6%, ahead of a projected decline of -9.5% for the quarter, according to the International Data Corporation (IDC) Worldwide Quarterly PC Tracker. While shipments remained weak during the early part of the quarter, the market was somewhat buoyed by business purchases, as well as channel intake of Windows 8.1-based systems during September.
A slight uptick in business volume contributed to shipments. The top three vendors (Lenovo, HP, and Dell), which all have an important presence in the enterprise and public sectors, each saw modest positive year-on-year growth during the quarter. Conversely, consumer sentiment remained lukewarm at best, as evidenced by the continued struggles of Acer and ASUS.
Despite some encouraging developments in the business space, emerging markets continued to exhibit troubling signs, with Asia/Pacific (excluding Japan)(APeJ) in particular still facing stock of Ivy Bridge-based systems and continued encroachment from lower-priced tablets and smartphones.
3.) Dot Hill Intros Next-Gen Architecture for High-Bandwidth Cloud Services: Dot Hill Systems Corp. (Nasdaq:HILL), a leading provider of SAN storage solutions, today unveiled its next-generation RAID storage architecture. Dot Hill's ninth-generation storage controller platform will be introduced across its entire entry level and midrange portfolio, with product-specific announcements to come in the months ahead.
The technology includes numerous new features and first-to-market innovations:
· Converged Network Interface
· Leading edge 16Gb Fibre Channel, 10Gb iSCSI, and 12Gb SAS connectivity
· ASIC based RAID Companion Processor
· Forward and backward meta data compatibility
· Full Disk Encryption (FDE) support
· Flash SSD drive support
· Full complement of Data Management Software
Privately branded configurations for one of our large OEM's are currently shipping worldwide, and are sampling at other OEM customers. Dot Hill branded products will be available to through the IT distribution channel in the fourth quarter.
4.) Francisco Partners Acquires Avangate: Francisco Partners, last week acquired Avangate, a provider of complete commerce solution enabling Software, SaaS and Cloud Services companies to increase their online sales, manage subscription billing, grow their reseller and affiliate distribution networks and reach new global markets. The additional investment from the deal will enable Avangate to expand product development and execute on its vision of delivering customer-centric commerce.
5.) Xirrus Announces Industry-First Dual-802.11ac Radio Access Point: Xirrus last week announced the XR-630802.11ac access point (AP) featuring ACExpress -- a Xirrus innovation that intelligently separates high-speed from lower-speed mobile devices to maximize system performance. The XR-630 provides a cloud-managed, low-cost expansion of the Xirrus 802.11ac portfolio that also includes Xirrus' line of modular, upgradeable line of XR Arrays.
The XR-630 is the first access point of its kind to feature two radios capable of supporting the new 802.11ac standard, allowing organizations to provide performance well beyond that of 802.11n and enabling mobile users to experience application performance comparable to that of a wired network.