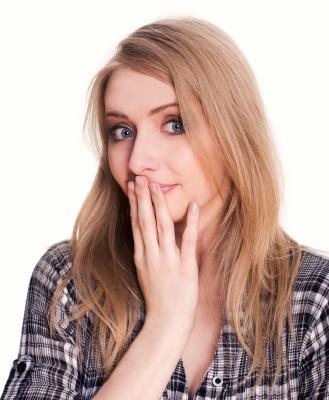 Here we go again! As I do each week, I am really enjoying bringing our readers a quick round-up of the blog coverage I didn't manage to get to during the week prior.

In addition, here at SMB Nation, we are in total crunch time mode gearing up for our annual fall event to be held this week in Las Vegas at the Rio! We have designed a brand new Web site specifically for this event, which you must check out today. For additional information on the new Web site, our cool XP Migrations video produced by Bigger Brains, and our fall conference, check out our blog post here. Hurry up, and get your registration in, as we are just about a couple of days away from this event…it's go time!
Please take some time to peruse a few snippets of information that we didn't get a chance to bring you last week….let us also know if there was something we might have missed, which is not mentioned in this entry…because as you know…we love news!
1.) Continuum Celebrates Two-Year Anniversary:
Since its establishment two years ago, Continuum has engaged in an unrelenting and remarkable drive to better address the overall needs of MSPs, help them grow and improve their profitability. Following numerous product development initiatives, service delivery enhancements, joint technology partnerships, innovative partner enablement programs, and dozens of new hires, the company leads the industry today with an all-inclusive managed services platform that enables its MSP partners to be the most profitable in the industry.
Continuum expanded its solution set by building on the industry's only remote monitoring and management (RMM) platform that is integrated with a network operations center (NOC) with a comprehensive SaaS-based management portal.
The company also introduced a number of new partner programs focused on sales enablement and support. Marketing Advantage is a turnkey program designed to help MSPs identify and nurture leads into sales-ready prospects. Tech Advantage provides low-cost, outsourced technical expertise for more than 85 desktop and server projects that are performed by more than 200 certified engineers and technicians. Continuum University offers a full curriculum of product-specific training and includes certification and best practices for Continuum's partners and their employees. To date, more than 7,000 courses have been completed.
2.) Anturis Announces Beta Integration with cPanel & WHM Hosting Platform: Anturis Inc. last week unveiled their closed beta plugin for cPanel & WHM. With this new one-step integration small-to-medium sized Hosters and Website administrators will be able to automatically integrate Anturis' enterprise-grade cloud-based IT monitoring and troubleshooting solution directly from the WHM dashboard they already know and use.

With this announcement, Anturis extends its mission to support small and medium sized businesses and Hosters that generally do not have access to, or budgets for, large dedicated IT departments. Anturis delivers enterprise-grade IT infrastructure monitoring and troubleshooting in a simple, easy-to-setup and use cloud solution.

3.) Broadcast Interactive Media Uses Zebi-Powered Virtualization: Tegile Systems announced Broadcast Interactive Media has implemented a Tegile Zebi hybrid array after moving to a virtualized environment.
The company's facility offers a variety of services, including its Media Star suite of program scheduling services and its TitanTV online program guide for over-the- air, cable and satellite listings used by more than 1,000 websites. If you've ever used on an online program guide, there is a very good chance that it's powered by TitanTV.
BIM's proprietary applications are hosted on servers running Windows on what IT manager Tom Trujillo calls 'aging technology.' In many cases, BIM is using servers running older operating systems, including Windows Server 2000 and 2003. "We needed a way to keep the older tech alive since the OS and some applications aren't supported on new tech."
The solution for Trujillo was to virtualize its 51 physical servers with VMware, enabling them to upgrade to new technology when possible, while maintaining the older technology.
4.) Unitrends Launches Next-Gen Release 7.2 Data Protection Software: Unitrends last week announced the launch of Unitrends Release 7.2, the latest version of the next-generation software powering its Unified Data Protection offering of physical and virtual backup and recovery appliances. Unitrends 7.2 demonstrates the company's continued investment in providing even the smallest IT departments with enterprise-class data protection at a price point and level of simplicity that meets their needs.

Unitrends 7.2 also includes new functionality targeted at MSPs. The next-generation software now includes integration with the ConnectWise tool, as well as with remote monitoring and management (RMM) systems. With this new support, MSPs can monitor and manage end users' infrastructures, including backup and recovery processes, directly through their PSA or RMM system.
5.) SYNNEX's MOBILITYSolv Now Offering Wi-Fi via Motorola Solutions: MOBILITYSolv, the Global Mobility Solutions business unit of SYNNEX Corporation said that it is now offering wireless and network solutions from Motorola Solutions, Inc.
SYNNEX, along with Motorola, is driving programs, tools and combined solutions to help solution providers build services-led business models to mobilize the enterprise, mid-market and SMB with end-to-end mobility solutions. As key components of its "Connect, Move and Control" mobility strategy, SYNNEX now offers Motorola's wireless connectivity products that are designed to provide secure and compliant solutions for secure access. These solutions include Motorola's WLAN, WLAN mesh networks, enterprise voice and AirDefense products. SYNNEX continues to offer Psion, now a part of Motorola Solutions, rugged mobile handheld and vehicle-mounted computers.