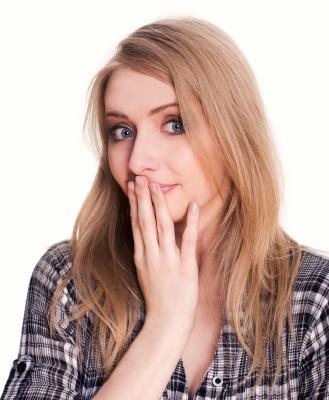 Here we go again! As I do each week, I am really enjoying bringing our readers a quick round-up of the blog coverage I didn't manage to get to during the week prior.

In addition, here at SMB Nation, we are already gearing up for our annual fall event to be held next week in Las Vegas at the Rio! We have designed a Web site specifically for this event, which you must check out today. For additional information on the new Web site, our cool XP Migrations video produced by Bigger Brains, and our fall conference, check out our blog post here. Hurry up, and get your registration in, as we are just about one week away from this event…it's crunch time!
For online events this week, don't forget to register for our Web Seminar to be held this Wednesday October 2, at 10 am PST. This week's topic is: "How to Weave XP Migrations into your IT Service Mix! Hosted by Harrybbb, the session will discuss the new XPMigrations.com initiative that you can become a part of. Harry will then will be joined by the team from RapidFire Tools, to unveil a free tool that you can download and use for free to discover XP Migration opportunities at existing customer sites and prospects alike.
Click here
to learn more and to register.
Please take some time to peruse a few snippets of information that we didn't get a chance to bring you last week….let us also know if there was something we might have missed, which is not mentioned in this entry…because as you know…we love news!
1.) Ricoh Unveils Cloud-Based Printing Service: Ricoh Americas Corporation last week introduced a new cloud printing service, FlexRelease CX, which enables workers to simply press "print" and pick up their job at the nearest Ricoh device.
As a cloud service, FlexRelease CX requires little or no capital investment or IT involvement, enabling IT staff to focus on more strategic work. The secure print release service requires users to verify their identities with a user name and password to release a print job. FlexRlease CX's time out feature helps reduce wasteful printing and unnecessary costs by allowing administrators to specify an amount of time a job is held in queue before automatically being deleted. Users can also control environmentally-friendly device features, such as two-sided printing, document resolution, and whether or not the document is in color.

Ricoh FlexRelease CX supports all email-enabled mobile devices, and adds additional file upload and extended management features through an iOS app for iPad and iPhone. The FlexRelease CX solution also includes a print driver for direct print to cloud capability. The FlexRelease CX-embedded MFP client installs without external hardware on most A3- and A4-class Ricoh MFPs.

2.) Channel Partners Solve VDI Challenges with Tegile Systems' Flash-Driven Storage: Tegile Systems announced that Tegile channel partners continue to choose its line of flash-based storage as the ideal solution that offers them the best way to easily add margin and value of sales to customers looking to take full advantage of VDI implementations.

Whether using VMware View, Microsoft Terminal Services, Citrix Xen or other virtualization solutions, purpose-built, flash-driven storage systems with in-line deduplication, such as the Zebi line of arrays developed by Tegile, provide resellers with the opportunity to offer customers the ability to centralize operations, mitigate the disruptive effects of boot storms and protect their data at a significantly lower cost than with standard hard disk-based or solid state disk arrays.
3.) Datto ALTO Wins 'Best in Show', 'Best New Product' Awards at ASCII Summit: Datto picked up its fifth consecutive "Best New Product" win for Datto ALTO, and its second "Best in Show" win of the year at the ASCII Austin Area Success Summit. The conference awards are based off of attendee's votes, and are presented on the final day of the event.

With its fifth consecutive "Best New Product" win and second "Best in Show" triumph, Datto ALTO has solidified its position as the preferred small business BDR solution for the Channel.

Datto ALTO is part of a comprehensive suite of solutions, including Datto SIRIS, DattoSIRIS Lite and Datto G Series, with options ranging in size from 150GB to 100TB.

4.) ManageEngine Launches OpManager Large Enterprise Edition: ManageEngine announced the general availability of the Large Enterprise Edition of OpManager, the network and data center infrastructure management software. The new edition combines enterprise-grade scalability, speed, agility and affordability to offer a compelling alternative for companies seeking to replace their legacy network management tools from HP, IBM, CA and Microsoft.

OpManager Large Enterprise Edition also introduces a new, high-performance UI powered by ember.js. The UI supports keyboard shortcuts to accelerate navigation across thousands of alarms and performance graphs as IT teams work to understand the issue and identify where the exact fault is. OpManager features IT workflow automation to automate L1/L2 troubleshooting activities and repeated IT tasks.

OpManager Large Enterprise Edition is available immediately with prices starting at $60,000 for 1,000 devices. Download OpManager at http://www.manageengine.com/network-monitoring/download.html.

5.) Avnet Technology Solutions Intros Avnet/HP Converged Infrastructure for U.S., Canadian Partners: Avnet Technology Solutions last week unveiled six Avnet configured HP Converged Infrastructure solutions, based on HP VirtualSystem. These new solutions are available exclusively for Avnet's HP channel partners and are designed to accelerate converged infrastructure initiatives, simplify system management and improve IT performance for end customers.

These Avnet configured HP Converged Infrastructure solutions combine HP technologies, such as HP BladeSystem and HP ProLiant DL rack mount servers, HP 3PAR StoreServ Storage and HP networking. These solutions provide pre-configured architecture and management models. The solutions include six scalable, ready-to-implement configurations available through Avnet's HP partner community that are optimized for small, midsize and large virtualization deployments ranging from 96 to 320+ virtual machines.