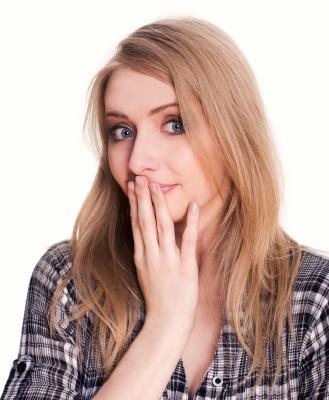 Here we go again! As I do each week, I am really enjoying bringing our readers a quick round-up of the blog coverage I didn't manage to get to during the week prior.

In addition, here at SMB Nation, we are already gearing up for our annual fall event to be held Oct. 10-12 in Las Vegas at the Rio! We have designed a brand new Web site specifically for this event, which you must check out today. For additional information on the new Web site, our cool XP Migrations video produced by Bigger Brains, and our fall conference, check out our blog post here. Hurry up, and get your registration in, as we are less than two months away from this event!
For online events this week, don't forget to register for our Web Seminar to be held this Thursday, September 19, at 10 am PST. This week's topic is: "Data Preservation is Business Preservation!" The session will be hosted by our own Harrybbb who will be joined by Steve Martin, Vice President of Marketing, Sonian.
Click here
to learn more and to register.
Please take some time to peruse a few snippets of information that we didn't get a chance to bring you last week….let us also know if there was something we might have missed, which is not mentioned in this entry…because as you know…we love news!

1.) LogMeIn Subsidiary Xively Launches Public Cloud Platform for the Commercial Internet of Things: Xively, a subsidiary of LogMeIn launched the Xively Partner Network (XPN), a global community of companies and organizations that provide IoT-enabling technologies, services and expertise, leveraging Xively Cloud Services to accelerate the delivery of next-generation connected solutions. Xively also announced that Electric Imp and TierConnect have joined previously announced Xively partner ARM, as XPN members.
XPN is designed to help members position their companies as leaders in the IoT marketplace alongside an ecosystem of like-minded pioneers, while raising the awareness of member offerings through a broad community of IoT experts, partners and customers. Members have opportunities to connect with new customers and deliver end-to-end solutions that seamlessly integrate with Xively Cloud Services to capture more of the IoT value chain.
2.) OnForce Expands Workforce Solutions Portfolio, Tackles Insurance Issues: OnForce announced two new services that further expand its comprehensive portfolio of workforce solutions while continuing to address one of the biggest issues affecting today's contingent workforce –insurance.
The new services, dubbed "Workforce Optimization" and "Workforce Expansion," enable Fortune 1000 companies to have ready access to thousands of highly skilled IT service professionals for short-term assignments as businesses expand or contract based on market demands.
The Workforce Optimization solution is designed for businesses that need to increase operational efficiency and maximize productivity due to a variety of reasons such as the need to sustain existing product lines while new ones are in development. Using the Workforce Optimization solution, a company can tap into OnForce's network of quality IT service professionals to support them through a transition.
The Workforce Expansion solution is designed for companies that need to rapidly expand to support a new product rollout or new line of business. For example, a company experiencing a huge demand for its products can hire IT service professionals from OnForce across a region(s) or based on specific IT skills, as needed. This allows companies the flexibility to seize new market opportunities cost-effectively with the help of IT service professionals that are local, experienced, and approved by OnForce.
3.) ASCII Group's Managed Services Community Surpasses 200,000 Posts in Peer-to-Peer Exchange: The ASCII Group announced that its ASCII-Link forum has surpassed 200,000 global posts and over 900 active users since its launch in 2008.
ASCII has built one of the largest IT community forums, whereby members communicate freely via listserv with fellow colleagues on a daily basis to jointly solve technical issues, provide vendor recommendations, give input on revenue opportunities and more. The ASCII-Link forum allows members to share ideas, create partnerships and review new products and programs. Vendors are not provided access to ASCII-Link, and ASCII does not moderate posts.
4.) Axcient Achieves Three-Year Growth Rate of 3,116%: Axcient is on a three-year growth of 3,116 percent, which is far greater than overall industry growth forecasts. Analysts have said they expect the disaster recovery as a service market to grow at a compound annual growth rate of 55.2 percent and to reach $5.7 billion by 2018. Earlier this month, Inc. Magazine named Axcient the No. 1 fastest growing Security company in the U.S. and the No. 4 fastest growing company in Silicon Valley. Overall, Axcient was No. 110 on the Inc. 5000 list.
The amount of data being stored in the Axcient Cloud has grown to over 4 petabytes – comprised of more than 15 billion files and applications – over the past 12 months. And with approximately 1 PB of new data being added each quarter and accelerating, the company expects to double the amount being stored in the Axcient Cloud in less than a year.
5.) Ingram Micro Acquires Cloud Marketplace SoftCom: Ingram Micro Inc. last week acquired Toronto, Canada-based SoftCom Inc., a cloud marketplace and global service provider offering domain name management, web hosting and cloud infrastructure services, among other SMB-focused solutions. Founded in 1997, SoftCom operates brands such as myhosting.com and mail2web.com and has a seasoned team of engineers with deep experience in building and developing cloud aggregation and web solutions.
SoftCom will operate as a wholly owned subsidiary of Ingram Micro. Turker Sokullu, former CEO and co-founder of SoftCom, will continue to lead the company as executive director, reporting to Nimesh Dave, Ingram Micro executive vice president, global business process and cloud computing. Further details of the transaction, which closed today, were not disclosed.