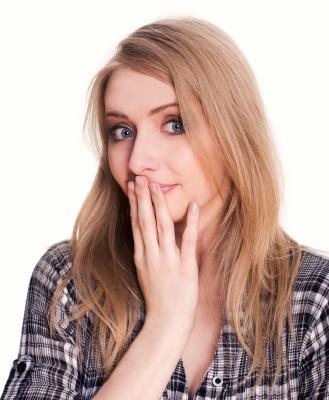 Here we go again! As I do each week, I am really enjoying bringing our readers a quick round-up of the blog coverage I didn't manage to get to during the week prior.

In addition, here at SMB Nation, we are already gearing up for our annual fall event to be held Oct. 10-12 in Las Vegas at the Rio! We have designed a brand new Web site specifically for this event, which you must check out today. For additional information on the new Web site, our cool XP Migrations video produced by Bigger Brains, and our fall conference, check out our blog post here. Hurry up, and get your registration in, as we are less than two months away from this event!
We hope you enjoyed your long holiday weekend, and now it's back to business…especially for us here at SMB Nation. Even though last week was the last "unofficial" week of summer, capped off by the Labor Day holiday weekend, there still was a diverse selection of news released. Even Labor Day itself brought about a huge news item with
Microsoft announcing that is set to acquire Nokia for $7 billion
.
Please take some time to peruse a few snippets of information that we didn't get a chance to bring you last week….let us also know if there was something we might have missed, which is not mentioned in this entry…because as you know…we love news!

1.) Motorola Solutions' MSP and AirBEAM are Back: AirWatch announces Motorola Solutions' MSP (Mobility Services Platform) and AirBEAM solutions are back. AirWatch is reinvigorating the research and development team to continue to develop product enhancements, and it is extending the life of the solutions to provide customers a comfortable transition path to the AirWatch platform on their timeline. AirWatch acquired Motorola Solutions MSP and AirBEAM in June 2013.

2.) Datto Named to Inc. 500 List as One of America's Fastest-Growing Companies: Inc. magazine has ranked Datto Inc., no. 111 on its 32nd annual Inc. 500|5000, an exclusive ranking of the nation's fastest-growing private companies. Datto provides award-winning hardware-based on-and off-site backup, disaster recover (BDR) and intelligent business continuity (IBC) solutions, for companies of all sizes.
Datto now shares the list with companies such as Intuit, Zappos, Under Armour, Microsoft, Jamba Juice, Timberland, Clif Bar, Pandora, Patagonia, Oracle and dozens of other notable recent alumni.

3.) Jean Raby is Alcatel-Lucent's New Chief Financial/Legal Officer: Alcatel-Lucent has appointed Jean Raby as Chief Financial & Legal Officer, effective September 1, 2013. Raby will relocate to Alcatel-Lucent's headquarters in Paris.

Prior to joining Alcatel-Lucent, Raby served as a Partner and Managing Director in the Investment Banking Division at Goldman Sachs until the end of 2012. In this position, he built relationships and provided strategic and corporate finance advice to clients across multiple industry sectors, including in telecom and information technologies.
4.) ManageEngine's Password Manager Pro Designed to Simplify Data Center Remote Access: ManageEngine announced last week that Password Manager Pro, its privileged password management software, has streamlined data center remote access management by giving administrators the ability to establish secure access to remote resources with a single click. Now, admins can use Password Manager Pro to effectively launch direct connections to IT equipment in the data center, overcoming access barriers created by network segmentation while adhering to data center access protocols.

Password Manager Pro also supports full password management of those remote devices. A video demo of the landing server configuration capabilities is available at https://beta.passwordmanagerpro.com/.

Password Manager Pro 7.0 (Beta) is available immediately. In addition to a fully functional, free 30-day evaluation edition, Password Manager Pro is available as a Free Edition, Standard Edition and Premium Edition. Standard Edition prices start at $495 per year for two administrators. Premium Edition prices start at $1,195 per year for five administrators. All editions can be downloaded directly from the ManageEngine website.
5.) ADTRAN's Total Access 900e Advances IP Business Gateway to the Next Level: ADTRAN has released its Total Access 900e Gen 3 series of Ethernet and Multi-T1 IP Business Gateways. The Total Access 900e series is purpose-built for carrier SIP/MGCP VoIP networks and is the industry's leading IP Business Gateway. The solution combines robust routing and voice features for highly reliable and cost-effective services ranging from SIP trunking to hosted PBX. The updated line of business-class IP Business Gateways feature next-generation technology, higher performance, more memory and more features to support the bandwidth, applications and services today's businesses demand. Customers benefit from these new features with no price increase, creating immediate customer value.
The Total Access 900e Gen 3 Ethernet and Multi-T1 IP Business Gateways are currently available.