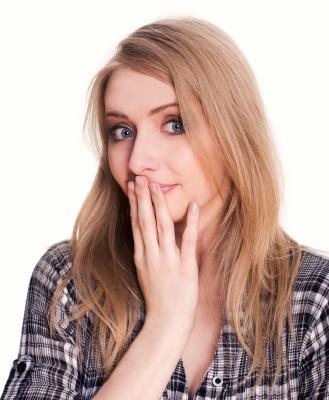 Here we go again! As I do each week, I am really enjoying bringing our readers a quick round-up of the blog coverage I didn't manage to get to during the week prior.

In addition, here at SMB Nation, we are already gearing up for our annual fall event to be held Oct. 10-12 in Las Vegas at the Rio! We have designed a brand new Web site specifically for this event, which you must check out today: http://fall.smbnation.com/. For additional information on the new Web site, our cool XP Migrations video produced by Bigger Brains, and our fall conference, check out our blog post here. Hurry up, and get your registration in, as we are less than two months away from this event!
We also would like to take this opportunity to wish our community members an upcoming Happy Labor Day holiday weekend! In observance of Labor Day, SMB Nation's offices will be closed on Monday, Sept. 2…enjoy the day off!
Please take some time to peruse a few snippets of information that we didn't get a chance to bring you last week….let us also know if there was something we might have missed, which is not mentioned in this entry…because as you know…we love news!

1.) En Pointe Extends Office 365 Model to Adobe Subscription Services: Following Adobe's announcement of the new subscription model for its creative applications, En Pointe Technologies announced the expansion of its Adobe practice to support the growth of Adobe Creative Cloud for teams. With this, the company has created a business model for its Adobe subscription services that replicates its Office 365 success.
En Pointe has been an Adobe authorized licensing partner for over 13 years and is a Platinum reseller and trusted expert on Adobe products, including Creative Cloud for teams. Also one of the largest Microsoft Systems Integrators and Licensing Solutions Providers (LSPs), and top providers for Microsoft Online Services, including Office 365, En Pointe is utilizing its mobility and cloud expertise to further expand its existing Adobe business.
Additionally, as of August 1st, commercial customers can place pre-orders exclusively through resellers like En Pointe for single desktop applications like Photoshop CC, Illustrator CC, InDesign CC, or any of the other apps within the entire collection of CC desktop applications. Now, commercial customers can purchase single apps under the same subscription model (VIP membership) or choose the entire creative collection under Creative Cloud for teams and still have the ability to easily manage all users from a central administrative console.
2.) Rackspace Extends On-Premise VMware Environments with VMware Server Offering: Rackspace Hosting announced a new offering for its Rackspace Managed Virtualization service, Dedicated VMware vCenter Server, which will provide managed support for single-tenant VMware vCenter Servers. With Dedicated VMware vCenter Server, enterprise customers can migrate existing VMware workloads out of their on-premise data center into a Rackspace data center, while leveraging existing tools to maintain the control and agility they require. The new service helps accelerate customers' journey to hybrid cloud computing, leveraging the reliability of Rackspace, all backed by Fanatical Support.
3.) GoDaddy Acquires Locu: GoDaddy last week entered into a definitive agreement to acquire Locu, a San Francisco-based company that helps local merchants "get found" online. Started in 2011 at Massachusetts Institute of Technology (MIT), Locu is used by more than 30,000 businesses, including restaurants, spas, salons, accountants, photographers and home-remodeling companies, to promote their services across Locu's partner network. Locu reaches more than 200-million consumers per month through its partnerships with Yelp, YP.com, Foursquare, TripAdvisor and Facebook.
The two companies have been working closely together since May when GoDaddy integrated Locu into its easy-to-use Website Builder. With the integration, service-oriented businesses have a simple solution to automatically create, manage and update their menu and service lists in a way that gives business owners complete control of their digital identity, whether they're using a smartphone or a desktop computer.
4.) Ingram Micro now Offering dinCloud Hosted Virtual Servers: dinCloud said that dinServer, its hosted virtual server offering, is now available to Ingram Micro's North American channel partners via the Ingram Micro Cloud Marketplace. The expanded distribution agreement allows Ingram Micro to market, sell, and support dinServer to its growing base of cloud-focused channel partners, which includes VARs, MSPs and SIs.
dinServer simplifies the hosting of servers and applications with complete data center capabilities including security, firewalls, and most importantly, control in the user's hands. Customers are provided with an encapsulated environment with their own firewall, private virtual servers, private virtual network, and private storage (powered by NetApp) that makes up their virtual private data center. Each customer's environment is supported with regular backups, and as with all of dinCloud's services, the hosted virtual servers have multiple layers of physical and virtual security.
5.) Tech Data to Distribute OCZ Technology's Storage Solutions: OCZ Technology Group announced that it has signed Tech Data Corporation to a distribution agreement. Under the terms of the agreement, Tech Data's Advanced Infrastructure Solutions (AIS) Division is now authorized to distribute OCZ's complete portfolio of flash-based enterprise and client SSDs and associated software solutions to its sales channel throughout North America and Latin America.