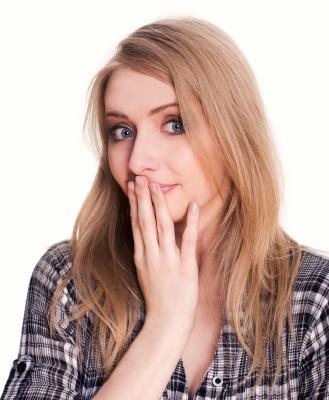 Here we go again! As I do each week, I am really enjoying bringing our readers a quick round-up of the blog coverage I didn't manage to get to during the week prior.
In addition, here at SMB Nation, we are already gearing up for our annual fall event to be held Oct. 10-12 in Las Vegas at the Rio! We have been hard at work designing a brand new Web site specifically for this event, which you must check out today: http://fall.smbnation.com/. For additional information on the new Web site, our cool XP Migrations video produced by Bigger Brains, and our fall conference, check out our blog post here.
For online events this week, don't forget to register for our Web Seminar to be held this Thursday, August 22, at 10 am PST. This week's topic is: "Overcome Active Directory's Four Most-Challenging Activities with New Tips and Tools." The session will be hosted by our own Harrybbb who will be joined by Tim Sedlack, Senior Product Manager, Dell. Click here to learn more and to register.
Please take some time to peruse a few snippets of information that we didn't get a chance to bring you last week….let us also know if there was something we might have missed, which is not mentioned in this entry…because as you know…we love news!
1.) CharTec Partners with Moonblink to Offer New Ops for MSPs: CharTec and Moonblink are excited to announce a partnership which will provide CharTec partners with advanced video surveillance solutions.

With the large growth of the video surveillance industry, due in part to small-to-medium business owners realizing the benefits of deploying a security solution to protect their business against vandalism, theft, and liability suits; this partnership will provide MSPs with all the resources they need to offer an affordable cloud-based video surveillance service.

In addition to the equipment itself, the VSaaS portal makes it easy for MSPs to handle all technical issues related to their customer's network right in their own office, helping to reduce unnecessary travel time and costs.

2.) Managed Services Market to Grow at CAGR of 12.4% to 2018: MarketsandMarkets forecasts the Cloud Billing Market to grow from $2.4 billion in 2013 to $9.58 billion in 2018, at a CAGR of 31.9% during the forecast period. In terms of geographies, North America (NA) is expected to be the biggest market in terms of revenue contribution, while Asia-Pacific (APAC) is expected to experience increased market traction, during the forecast period.
3.) SpireTech Launches Local Cloud Storage Service via CTERA Networks: SpireTech, a 20-year old Portland-based IT company, has launched a unique "local" cloud storage service using technology from CTERA Networks, based in Palo Alto, CA.

The technology allows SpireTech's business clients to replace or augment traditional in-house file servers with a cloud-connected server appliance. The appliance acts as a file server for fast employee access to data, while offering remote collaboration capabilities and access to files from outside the office via mapped drive letters, along with apps for iOS and Android devices. The CTERA appliance can also backup Windows, Mac, and Linux workstations and servers.

Each business receives a custom URL to access their server at PDXcloud.com, such as mybusiness.pdxcloud.com, and the cloud portal can be branded for client and employee use.
4.) Verisae Managed Services Offering will now Include Help Desk, Remote Monitoring: Verisae, Inc., a provider of cloud-based maintenance, energy, and sustainability management software solutions, has expanded its managed services offerings to include Maintenance HelpDesk and Remote Monitoring and Alarms Management HelpDesk services. Building upon existing managed services currently provided to clients including Sainsbury's, Publix, K-VA-T, Bashas' and Trader Joe's, Verisae now offers new managed services at both basic and advanced levels.

The new managed services offer Verisae customers additional savings opportunities by providing the best practices and personnel necessary for improved management of maintenance and alarms management help desks. Offered as "Basic" and "Advanced" levels, the new service offerings can be tailored to support customer-specific business processes or take advantage of Verisae's best practices developed with our global customers over the past decade. Each service level includes automated reporting.
5.) Tech Data Partners with AirVM to Offer White-Label Cloud Services: Tech Data Corporation announced that it will partner with AirVM Inc. to offer AirSembly through its TDCloud business unit. AirSembly, powered by AirVM, offers sophisticated white-label infrastructure, enabling resellers to cost-effectively brand, sell, and manage their own customized catalog of cloud services.
Tech Data will offer AirVM's Cloud Delivery and Commercialization Platform, built on the strength of VMware's virtualization infrastructure, providing solution providers with a new set of services under the Hosted AirSembly brand. As businesses move their IT applications to the cloud, the Hosted AirSembly service is equipped to address their needs and capture new cloud service revenues. Hosted AirSembly is ideal for resellers looking to sell cloud services and increase their revenues without having to heavily invest upfront in infrastructure.