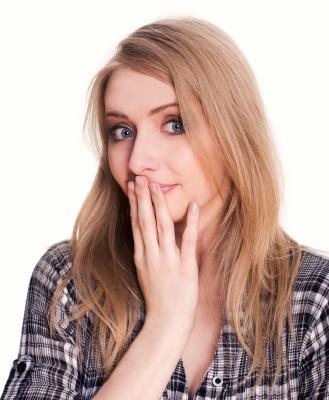 Here we go again! As I do each week, I am really enjoying bringing our readers a quick round-up of the blog coverage I didn't manage to get to during the week prior.
In addition, here at SMB Nation, we are already gearing up for our annual fall event to be held Oct. 10-12 in Las Vegas at the Rio! We have put together a brand new Web site specifically for this event, which you must check out today: http://fall.smbnation.com/. For additional information on the new Web site, our cool XP Migrations video produced by Bigger Brains, and our fall conference, check out our blog post here.
For online events this week, don't forget to register for our Web Seminar to be held this Thursday, August 15 at 10 am PST. This week's topic is: "Postini End of Life?" and will be hosted by our own Harrybbb who will be joined by Catherine Hwang of McAfee. Click here to learn more and to register.
Please take some time to peruse a few snippets of information that we didn't get a chance to bring you last week….let us also know if there was something we might have missed, which is not mentioned in this entry…because as you know…we love news!
1.) Dell Discontinues PacketTrap PSA, RMM Platforms: It was reported last week by various media outlets that Dell unofficially decided to shut down its PacketTrap MSP, PacketTrap PSA and Foglight NMS software platforms.
Last year, the PC giant made a slew of acquisitions, including Quest Software and its PSA, RMM products. Now Dell said last week it will no longer continue to support these products and will not make any additional investments.
2.) Zultys, TelePacific Certify Interoperability of MX Series IP Phone Systems: Zultys and TelePacific Communications announced the certification of interoperability of SmartVoice, TelePacific's award-winning dynamic Session Initiation Protocol trunking solution, and Zultys' award-winning all-in-one IP Phone Systems.
TelePacific's SmartVoice SIP technology dynamically adjusts between voice and data as employee calling patterns fluctuate and provides businesses with a host of powerful features delivered over TelePacific's private IP network to deliver secure, guaranteed performance.
3.) Dot Hill Storage Solutions Selected by CGG to Serve Oil & Gas Customers: Dot Hill Systems Corp. has signed an agreement with CGG, a fully integrated geoscience company serving the global oil & gas industry. Dot Hill's AssuredSAN 4000 Series storage systems will be implemented in CGG's subsurface imaging centers and have been selected as part of the company's reference architecture. The Dot Hill AssuredSAN 4000 Series will house geophysical data that CGG uses to develop models to help its oil & gas customers locate oil reserves.

The newest member of the AssuredSAN family, the 4000 Series is designed with a powerful processor, these systems provide accelerated performance for sequential workloads, making them ideal solutions across vertical markets such as oil & gas, telecommunications, media and entertainment, big data analytics and digital imaging.
4.) Tech Data Partners With Carbonite to Offer SMB Cloud Solutions: Tech Data Corporation and Carbonite, Inc. have formed a partnership to offer Carbonite's suite of cloud data protection solutions through Tech Data's TDCloud business unit.
Carbonite's portfolio of solutions, including Carbonite Business, Carbonite BusinessPremier, and Carbonite BusinessPremier with Enhanced Server Backup, are available immediately to Tech Data's channel of solutions providers in the U.S. The announcement was made in conjunction with the company's TDCloud Partner Summit, being held this week at the Westin Tampa Harbour Island Hotel in Tampa, Florida.
5.) Avnet Technology Solutions Grows Presence as an EMC Distributor: Avnet Technology Solutions has significantly expanded its distribution agreement with EMC Corporation in Latin America. Avnet will now support EMC in Chile, Colombia, Ecuador and the Caribbean, in addition to its existing Latin American relationships with EMC in Brazil and Mexico. Avnet will provide its independent software vendor (ISV), system integrator (SI) and value-added reseller (VAR) partners with EMC technology, including products for converged infrastructure and data solutions related to big data, cloud computing, the data center, security, and storage.