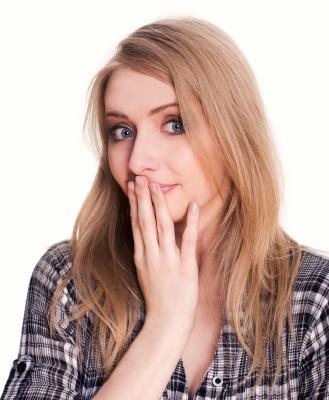 Here we go again! As I do each week, I am really enjoying bringing our readers a quick round-up of the blog coverage I didn't manage to get to during the week prior.
In addition, here at SMB Nation, we are already gearing up for our annual fall event to be held Oct. 10-12 in Las Vegas at the Rio! We have been hard at work designing a brand new Web site specifically for this event, which you must check out today: http://fall.smbnation.com/. For additional information on the new Web site, our cool XP Migrations video produced by Bigger Brains, and our fall conference, check out our blog post here.
For online events this week, don't forget to register for our Web Seminar to be held this Thursday, August 8 at 10 am PST. This week's topic is: "Harness the Speed and Security of the Cloud," and will be hosted by our own Harrybbb who will be joined by Chip Bieler of GFI MAX.
Click here to learn more and to register
.
Please take some time to peruse a few snippets of information that we didn't get a chance to bring you last week….let us also know if there was something we might have missed, which is not mentioned in this entry…because as you know…we love news!
1.) Broadview Adds New Equipment Options to OfficeSuite Phone System: Broadview Networks has added two new phone options to OfficeSuite, its award-winning, cloud-based business phone system. The release of the OfficeSuite Long-range Cordless Phone and OfficeSuite Polycom Conference Phone now provides customers with even greater flexibility and a wider range of equipment options.

The new Long-range Cordless Phone works in conjunction with other OfficeSuite desk phones, providing seamless integration and allowing employees to work as they move around the office. It supports up to eight other cordless phones by simply adding a new cordless phone base, has a large, easy-to-read screen, outstanding call quality and an indoor call range of 165 feet. Customers with larger offices also have the option to add a cordless repeater, which extends the call range to 300 feet.

2.) Datto Announces Partner Rockstar Award Winners for Q2: Datto last week announced its Datto Partner Rockstar Award winners from Q2 2013. This program showcases the outstanding achievements of Datto partners in two categories: superlative- and metric-based. Datto strives to continue their efforts to recognize and honor the innovative accomplishments of their partners who provide exemplary services.

To learn more about the Datto Partner Rockstar Awards, and for the full list of winners, click here.

3.) Innovolt's New Partner Program to Expand Asset Management Technology: Innovolt launched its "Power Up Program,"a channel partner program designed to give additional revenue streams to value add resellers (VARs), system integrators (SIs) and original equipment manufacturers (OEMs). With growing demand for its solutions, Innovolt is investing in channel partner enablement to complement its direct sales force and enable expansion into additional markets.

Through the "Power Up Program," Innovolt will actively support partners who introduce its technology platform to new customers and industries with comprehensive sales, technical and marketing support. From easy-to-use sales toolkits to advanced training to incentives, the program has been designed to ensure a successful partner launch.

4.) Ingram Micro's Turnkey Solution to Help Streamline Healthcare IT Sales: Ingram Micro last week announced its "Physician Outreach Total Solution," a unique and streamlined approach to addressing the growing business and technology needs of the complex healthcare market.

Currently available, Ingram Micro's new Physician Outreach Total Solution is built upon a comprehensive framework of key technology and services components purpose-built for use within the healthcare market. The solution is designed to empower channel partners with a customizable, turnkey offering and systematic approach to bringing their healthcare customers' practices and organizations into alignment with industry standards and regulations affecting today's hospital and physician networks.

5.) Tech Data Introduces TechSelect Community Portal: Tech Data Corporation announced the revamped and enhanced TechSelect Community Portal for its members. TechSelect, a national community of solution providers with proven leadership in the IT industry, promotes unique cooperation between VARs, vendor partners, and Tech Data to deliver the business training and technology solutions necessary to foster membership growth and success.