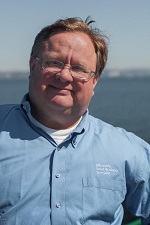 As yet another Microsoft Worldwide Partner Conference has recently passed, you can't escape the annual comparison, birthdays and anniversaries. That being said, let's focus on the actual end-of-life for Small Business Server and a "check-in" on how the Small Business Competency (SBC) is faring.
SBS END-OF-LIFE
Too many words have been written over the past year regarding the sad demise of Windows Small Business Server 2011 (SBS). The facts are last July 5th Microsoft announced it was retiring SBS after a 15+ year run. But instead of a respectful retirement party, the SMB IT Pro community exhibited Kubler-Ross model characteristics typically associated with death. Let's size that up.
Read the full 5 steps on page 30 of the Q2 2013 smbNATION Magazine Issue here!