I've finally recovered from the robust Lenovo Accelerate conference in Las Vegas a week ago. Something about that city.
With the passage of time, as an ardent analyst, I've got the benefit of reflection on my side. I'd offer my insights were fortified and this much more impactful than if I had been in breaking news mode.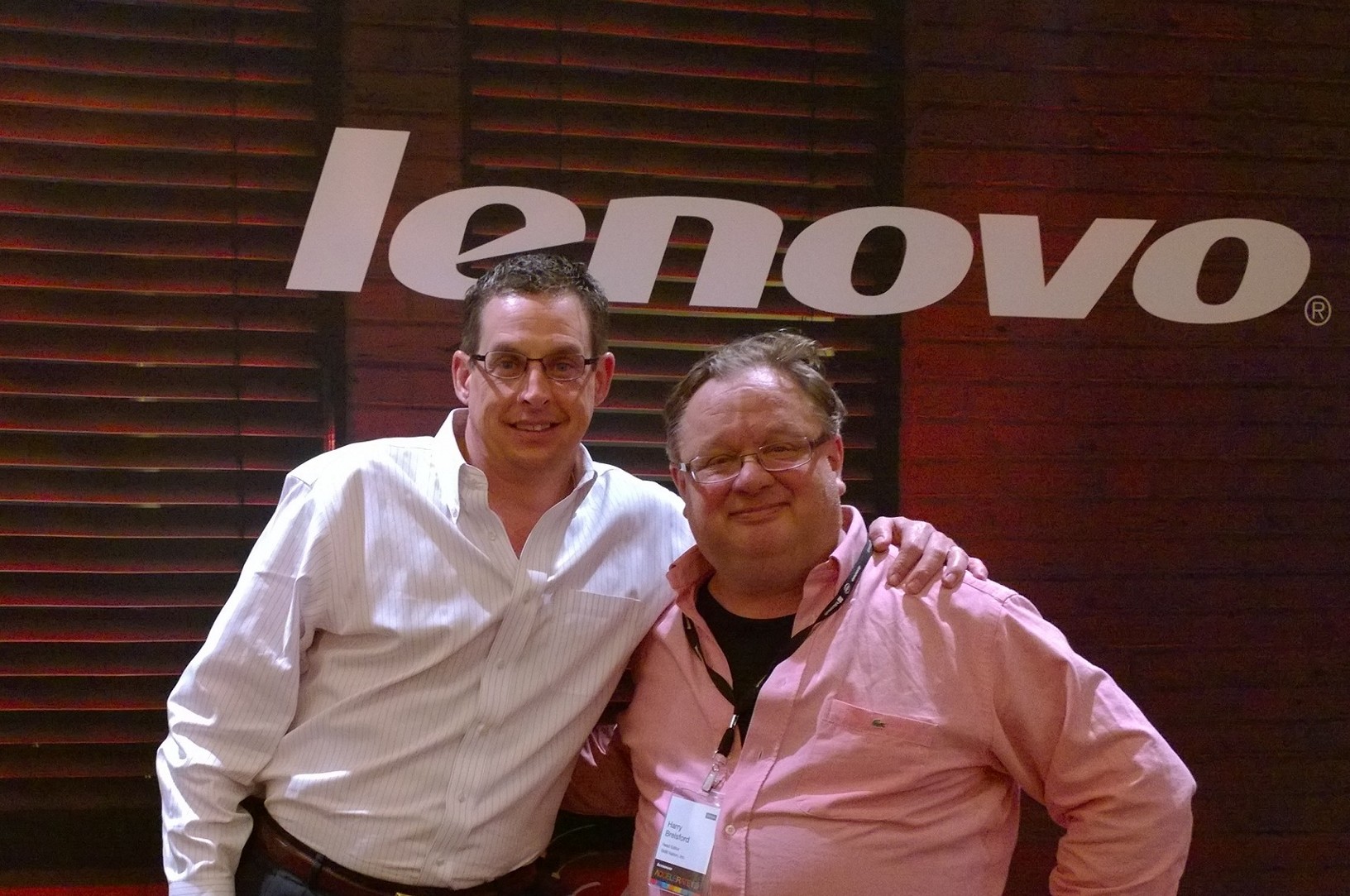 One Lenovo
Speaking with Chris Frey (pictured), vice president of North America commercial channels and SMB at Lenovo, he shared very few people thought that Lenovo could do what it did throughout the past decade as he celebrated Lenovo's 10th anniversary.
Reflecting back, he highlighted the integration of the PC cultures in integrating the IBM PCs and, more importantly, the ThinkPad.
"It's a classic business case study of bringing two brands together," Frey said. "Moving forward, if history is any indicator, Lenovo will continue to be number one! Lenovo's staff is energized and our people want to be great."
I sensed the hunger. "We're a culture of DO'ERS and we get stuff done!"
Concerning One Lenovo, Frey shared some operational thinking. The intention is to treat the channel with more respect by managing one Profit & Loss statement.
The "not my department" barrier is coming down. Generalist will manage the partner relationship with an overlay of specialists that can be called in from time to time.
"I hope everyone gets excited about One Lenovo," Frey said. "One coverage model, one distribution model."
Frey concluded with a peek into the ANY strategy, which signifies any products to any customer at any time. "We don't care about routes." Frey added.
Sports
In other news, Lenovo continue to expand its brand with multiple celebrities including Kobe Bryant. Lenovo will return as an official sponsor for Super Bowl 50 when the Seattle Seahawks will claim victory.
Next
Next up, I'll discuss Lenovo's education play and its success producing Chromebooks—Wintel buster? We'll also take a peek at phone! Look for my installment shortly.