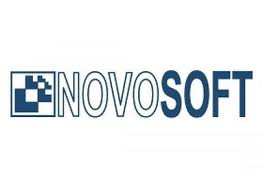 This morning, Novosoft, a global BDR company, announced the start of a new Beta Tester Program for the company's Handy Backup and Handy Backup Cloud solutions. In particular, the company is looking for SMB IT consultants to test new features and provide feedback.
The Handy Backup solution line is a BDR system for Windows-based servers and computers, and it has received the "Best Small Business App" from PCMag. Novosoft is currently planning to release a cloud-based and Linux-compatible version of this solution.
Aleksey Dolgushev, head of Novosoft Development Department, explained more about the program in a press release today: "Participants of the Beta Testing Program will be able to not only try new features and services free of charge, but also have direct dialogue with our engineers and product management team. We believe this initiative will be especially helpful for our sales and technological partners who will better understand technical goals and objectives of the product roadmap," he said.
Any intereste SMB IT Consultant may enter the Beta Testing program by contacting Novosoft's support team to schedule a demo and submit their request.