By Nathan Mitchell, Appriver
The highly anticipated Office 2016 was released on September 22. While you will quickly notice that many of the Office apps appear very similar to the 2013 version, Microsoft, however has snuck in several new features that make Office 2016 work great with Office 365.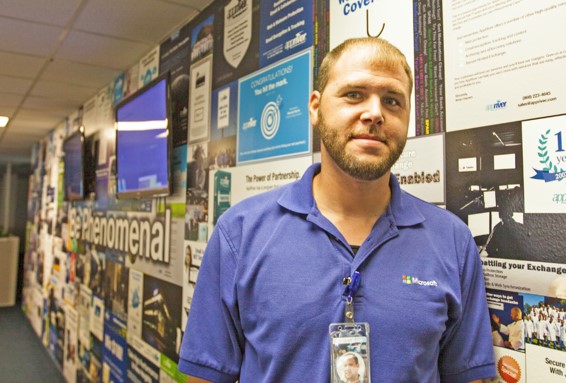 Sharing files and saving to the cloud have become very popular with Office 365's OneDrive for Business. Microsoft has now further simplified that process by adding "Save to Cloud" and "Share" features right into the Office 2016 apps. With co-authoring also available in Office 2016 apps, the workflow for creating, sharing and collaborating has never been easier.
Right: AppRiver's Office 365 Support Team Lead, Nathan Mitchell
With collaboration and team work being a huge part of business today, the "Groups" feature helps teams communicate easily and effectively by acting as a shared inbox, calendar, and OneDrive. Office 2016 incorporates the new Groups feature in the Outlook app making it readily available for Office 365 users.
A ton of features have been incorporated into Office apps over the years and it can be difficult to remember all of those things. Not to worry though, as Office 2016 includes the new features "Tell me" and "Smart Lookup" that make finding answers to all Office questions a breeze. The Smart Lookup feature brings the Web browser right into the Office app so you can quickly and easily search the Web. The Tell me feature makes it easy to find commands or options within the Office app you are using. Tell me will be especially useful for users upgrading from older versions of Office with different interfaces who want a quick nod in the right direction.