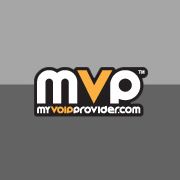 At the mid-way mark through the year, businesses are looking for new ways to save money for the second half of 2013. One of the most underrated means to save thousands of dollars each year is by changing phone service.

To help companies save a few extra dollars this year, My VoIP Provider is announcing the top 5 best VoIP providers to save businesses money this summer and the rest of 2013.
1. Craig Communications: Craig Communications is an award-winning hosted phone provider with nationwide coverage. All businesses have to do is plug in their phones and start using their Internet connection for full-coverage. Craig Communications is a full-bodied provider and provides companies the facilities, the hardware, and the phone service. Each extension runs for $19.95/month per extension, with an unlimited amount of extensions. Craig Communications offers a number of free features with each extension, including auto attendant, caller ID, call waiting, conference calling, voicemail to email, and music-on-hold.

2. Jive: Jive is a great business VoIP provider for businesses of all sizes. Small businesses with only 1 to 4 users can benefit from Jive's most basic business plan at $29.99/month per extension. The next size is for 5 to 9 users and costs $25.95/month per extension. This is followed by the 10 to 24 users plan at $23.95/per extension per month. Medium businesses with 25 to 49 users can chose Jive's mid-size plan at $21.99/month per extension. Larger companies and corporations with 50+ users experience the best discount with Jive's Enterprise plan for $19.95/month per extension. No matter the size of the company, Jive has businesses covered.

3. Nextiva: Nextiva is the free features king. Nextiva offers over 100 business-ready features, including call routing, dial-by-name directory, mobile phone integration, and online fax. Nextiva offers several levels of package tiers, with their Office Pro plan starting at $34.99/month per extension for 1 to 4 users, their mid-level plan of $19.95/month per extension for 21 or more users, and their Office Enterprise plan, which come with some extra features on top of those included in the Office Pro plans and starts at $44.95/month per extension for 1 to 4 users and lowers to $34.95/month per extension for 21 or more users.

4. Vocalocity: For companies that need the choice between unlimited and metered extensions, Vocalocity is the perfect provider for variety. Companies can start with one unlimited extension for $39.99/month and can add as many extensions as they want, either as metered or unlimited extensions. Metered and virtual extensions cost $14.99/month. Metered extensions follow the pay-per-minute model, which works well for companies that make a limited amount of phone calls each month.

5. 8x8, Inc.: 8x8, Inc offers a wide variety of plans to suit any business's needs. Small businesses can choose basic unlimited plans that start at $29.99/month per extension, or they can choose metered extensions which pay by the minute. 8x8, Inc also offers global extensions with international calling features. Global extensions are perfect for companies looking for ways to cut down on expensive international phone charges to their global customers or their international offices.
With half a year to go, businesses can choose a VoIP provider that will save them money this summer and the rest of 2013.