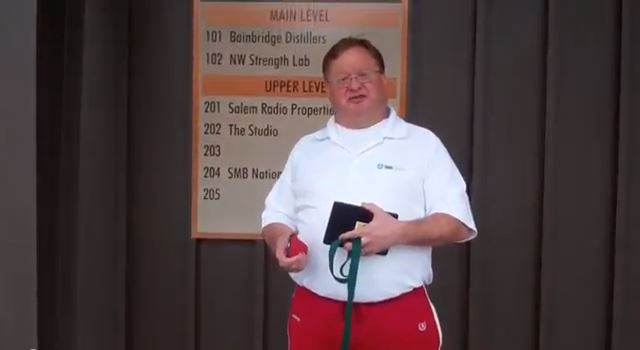 It's HERE! My BlackBerry Z10 arrived late last week, and I'm up for the 30-day challenge that awaits me. Like a kid at Christmas, I couldn't wait to open the box and assemble the mobile phone. It feels good to have that giddy feeling again! (View my video at right for more info!)
Before I go one step further, I am hosting a webinar on Thursday, March 21 at 10AM PDT to share my findings and have a BlackBerry expert educate you on the Z10 features, functions and usage. Sign up here to attend and to be entered into a drawing for a free Z10 that I will give away during the webinar.
The set-up was your basic "Start Here" paradigm without any drama. Insert battery, select language, select time zone, register phone with your BlackBerry logon, etc. Again, no drama--except for one facet. As I convert from my iPhone 5 to the BlackBerry for this review, I discovered that I have a micro-size SIM card. Checking with my son Harry Jr., his mobile phone has a full-size SIM. Up to this point, we believed there were only two SIM cards sizes. We were wrong. There is a third SIM card known as mini-size. You can learn more about SIM card sizes here.
Next up—I started to familiarize myself with the user interface. Applause to BlackBerry with its icon/swipe approach that I know is expected with a smartphone. Two thumbs up for the way autocorrect suggestions appear in corners as you type on the on-screen keyboard. The light weight was a surprise given how much "power" the Z10 has (Clearly more computing power than the original Apollo rocket that landed on the moon!).
Two areas I want to investigate further are: Balance and synchronization with the BlackBerry PlayBook. When I watched the BlackBerry Z10 launch on January 30, which we reported on here, I became curious about the "Balance" feature that allows the mobile device to be used for both work and pleasure (get it: "life balance"). It initially appeared that there were two different interfaces such as fun and serious. However—upon digging a bit deeper, it now appears that the "balance" features are invoked by a series of policy settings (e.g. lock down) in the BlackBerry Enterprise Server command software. My intentions are to do a deep dive in a future article in this area in a future blog.
The second area I intend to explore more is the synchronization between the Z10 and the PlayBook using BlackBerry Bridge. BlackBerry Bridge allows you to connect via Bluetooth to your Z10 mobile smartphone to gain access to your email, calendars, BlackBerry Messenger, and more.
So there you have it—Harrybbb style--as I commence my 30-days with the BlackBerry Z10. Stay tuned for more.