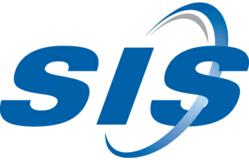 Earlier this week, ThinkSIS said that it launched a new mobility practice to help businesses and other organizations make their websites more mobile-friendly. With an increasing emphasis being placed on mobility in today's business environment, SIS is now able to design, implement, and manage secure mobile solutions for multiple platforms, including smart phones and tablets.
As consumers turn to their mobile devices to access the internet with greater frequency, more business is taking place via smartphone and/or tablet. As a result, the objective of any business should be to allow these Internet users to access the business' products, services, and information at any time via a computer, tablet, or smartphone and be greeted with an easy-to-use website regardless of what device they're using. The mobility solutions offered by SIS allow companies to achieve just that.
With its Mobile Maturity Model, SIS can help its clients develop mobile applications and have their existing sites seamlessly optimized and transitioned to mobile form. With a defined mobile development platform and standards, SIS focuses on a unified app development process across business units to gain shared vision and resources.