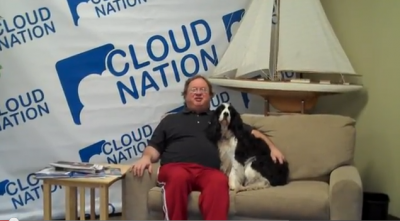 A trending topic yesterday in the SMB ether was the update/release of the new Office 365. The abbreviated online launch party and initial message was covered by us (http://smbnation.com/content/news/entry/microsoft-releases-next-gen-version-of-office-365-for-biz) and nearly every major site covered off on this release (see my summary below), and click the image above for a quick intro video.
So what's a poor SBSer to do in this world of shifting sands. Denial is no longer an option with Microsoft having end-of-lifed (EOL) the acclaimed Small Business Server product after 15-years of service. Today it hurts, it hurts badly. Admittedly we are in the middle-part of the "Seven Stages of Grieving" quickly ascending toward acceptance (been there with denial, anger, yadda, yadda, yadda). So if you level-set as an SBSer in 2013, where are we at?
First – let me draw a comparison grid that aligns the lifecycle of SBS with BPOS/Office 365 in terms of product acceptance and cultural maturity.
Lifecycle Stage Comparison
| | | |
| --- | --- | --- |
| Small Business Server | Microsoft Online Services | Comments |
| SBS 4.0 (1997) | BPOS (2009) | Both rugged |
| SBS 4.0a (1998) | BPOS (2009) | Both still rugged |
| SBS 4.5(1999) | Office 365 (2011) | Finally usable |
| SBS 2000 (2001) | Office 365 "Service Upgrade" (2013) | Starting to rock |
| SBS 2003 (2003) | ? | Prime time! |
| SBS 2008 | ? | Maturity… |
| SBS 2011 | ? | Downslide and end of the world |

Here is how you interpret the chart above. You are engaging in an exercise known as "identity of relation" where you compare analogous discrete events or things. So I suggest to you that yesterday's release of the latest Office 365 wave is comparable to the SBS 2000 release. Translation: You're still early riding the wave up and good times ahead. The "compliant meter" about "this is wrong, and that is wrong" is now starting to decline and, the product (opps "service") ratings are going up, up, up. It will be the NEXT wave of Office 365 that puts it in the enviable position of what SBS 2003 (God bless it) was to the SMB Nation community.
Feature Creature
Geeks believe size matters. They love to measure features, functionality and performance. This new Office 365 wave isn't immune to such analysis. The real question is: What version of Office 365 should be used to replace the on-premise Small Business Server? As you might have guessed, it depends.
You can learn about the Office 365 Small Business (Hosted Exchange, Office 365 Small Business, Office 365 Small Business Premium) and the Office 365 Midsize and Enterprise (E1, Midsize Business, E3) here: http://office.microsoft.com/en-us/business/compare-office-for-business-plans-FX102918419.aspx.
Please do take a moment to study those charts, and then I'll share my thoughts.
I recommend the Office 365 Midsize Business service for the SBSer and associated small business customers. It compares closely with the Office 365 Small Business Premium service but it has more "techie bits" including Active Directory integration (if you really need that), SharePoint and site mailboxes (e.g. for projects). The hidden jewel in both of the SKUs is that you can have the desktop versions of Office on up to five (5) PCs/Macs per user. That supports your BYOD cravings. And yes – you read properly – it has Macintosh support! (If you are in Seattle on March 6th, join me at the MacTech Boot Camp for a deep dive on this matter.
BTW – the different between the Midsize and Small Business Premium SKUs is only $30/year or a ridiculous eight cents per day ($0.08). Come on now!
But let me have you think selecting the Office 365 service you want by another analogy (although it's not perfect). If your customer was happy with Small Business Server "essentials" version, perhaps the customer can respect and use the Office 365 Small Business Premium service. If the customer had more demanding needs and had used Small Business Server 2011 "standard" then clearly you'd want the Office 365 Midsize service. You get the point.
Finally, the biggest challenge the SBSer is going to face with the new Office 365 wave isn't technical or other practical limitations such as "uptime." Nope. It's the crappy attitudes toward cloud computing coming from the curmudgeons and luddites in our community. I'm so sorry to have to put it that way, buts it just seems to be true.
Resources:
Microsoft Launches Office 365 for Small and Midsize Businesses - Kurt Mackie
Office 365 Open Finally Enlists All Partners in Microsoft's Cloud Fight - Scott Bekker
Choosing the Right Office 365 for Small Business Customers - Joe Panettieri, The VAR Guy
Microsoft Opens Office 365 to All Resellers - Larry Walsh

Microsoft Releases Next-Gen Version of Office 365 for Biz - Regina Ciardiello

Brelsford: Office 365 Is at SBS 2000's Stage -- Scott Bekker