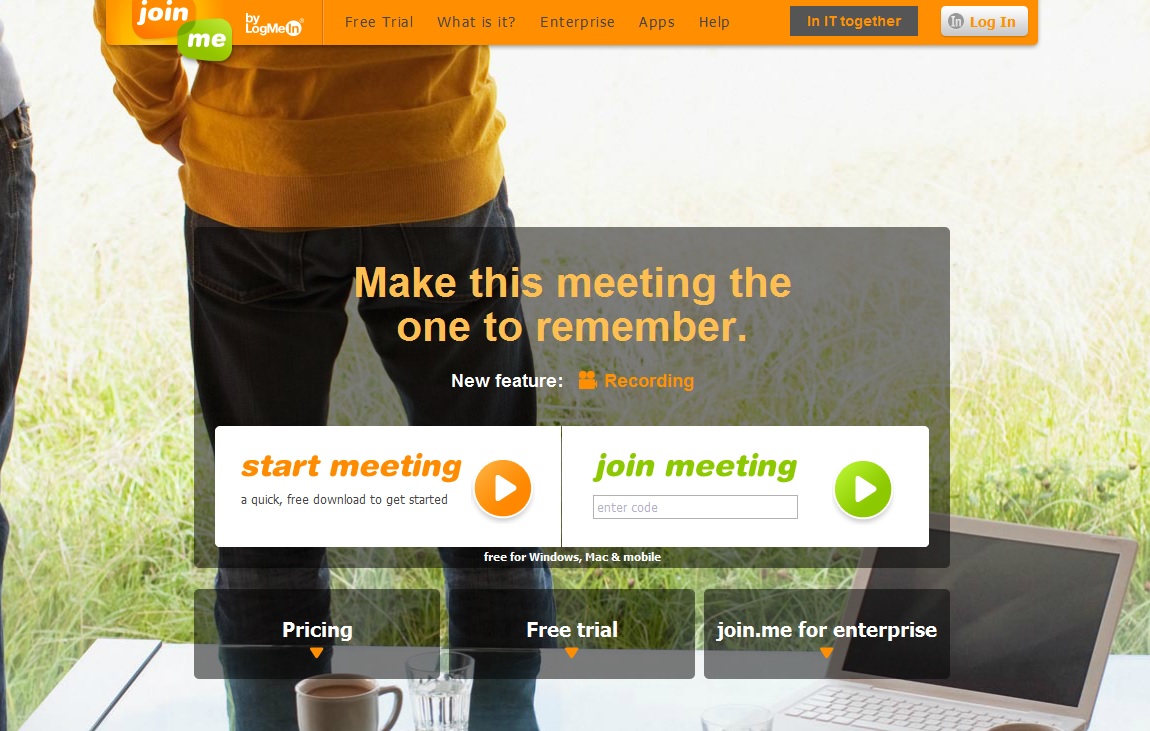 LogMeIn has unveiled the first in a series of new capabilities that extend the collaborative benefits of join.me beyond online meetings through LogMeIn's secure cloud file sync and sharing app, Cubby. First up is cloud-based recording and sharing of any join.me online or audio meeting. The new features offer a simple, secure way to capture and share real-time collaboration sessions, either as a follow-up for participants or as a means of sharing the meeting's content with a broader audience.
The new cloud recording and sharing comes standard with a subscription of join.me pro, the premium edition of join.me, and is immediately available for join.me meetings hosted from the web or via join.me PC and Mac desktop apps. It will also be available for meetings hosted on the iPad, as well, through an imminent update to the popular join.me iPad app.
New users and/or users of the join.me free basic version can try the capabilities for free at https://join.me/trypro.