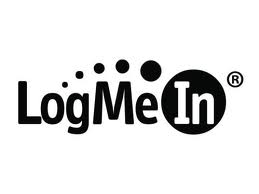 LogMeIn recently announced that the free version of its remote access software will be removed starting this month, January 2014. In fact, the company explained that it will instead be a unification of the existing portfolio into a single, paid-only offering that will include premium cloud, desktop and mobile access software. Current LogMeIn customers will have seven days to upgrade after the next time they log into their LogMeIn account.
The company was very careful to mention that the other free solutions, like join.me and Cubby will not be affected by this change; neither will the existing Central-level customers. Solutions affected will include LogMeIn's signature remote access, Windows and Mac application and mobile app, Ignition, for Android and iOS devices. In fact, LogMeIn said that they would be offering some discounts for Ignition customers, via e-mail, to help ease the transition. The new paid offering will also grant users access to Dropbox, SkyDrive, Google Drive and Box integrations.
LogMeIn has released the answers to the most common questions at the site here.