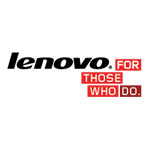 Lenovo yesterday announced the release of a new series of Windows 8 touch devices at the International Consumer Electronics Show in Las Vegas, NV. This new line, designed for consumer and business use, includes both laptop and desktop options.
The devices announced today include:
Lenovo IdeaPad U310 and U410 Laptops:

These devices are 18mm thick with Intel i7 core processors, NVIDIA GeForce graphics and 10-point touch functionality.

Lenovo IdeaPad Z400 and Z500 Laptops:

This series shares the NVIDIA GeForce graphics, Intel i7 Core processor and 10-point touch with the U-Series, but it also has a backlit keyboard, a 14-15.6 in screen and improved speakers.

IdeaCentre A730 desktop:

An All-in-One desktop with a 27 inch HD "frameless" touch screen, 5-90 degree screen angle options, support for Windows 8 (up to Pro edition) and up to 1TB of storage.

Lenovo C540 All-in-One Desktop:

A more affordable desktop with an optional touch screen.

Erazer X700 Desktop:

Lenovo's gaming and high-resolution application desktop. This device is liquid-cooled and features one-click overclocking, support for up to six monitors, and it allows users to add up to 4TB of storage while the computer is running.
Peter Hortensius, President, Product Group and Senior Vice President, Lenovo, explained the thought process behind the company's newest additions in a press release yesterday:
"People love touch. It's everywhere in today's PC Plus world and is driving new interactions with devices and digital content. We've aggressively integrated touch across our consumer PCs so that we have one of the largest portfolios of Windows 8 touch products available."
The announced devices will cost between $549 (non-touch C540) and $1499 (Erazer X700, A730) and will become generally available by mid-2013. For more information about these devices, please visit the site here.