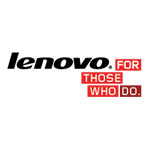 This morning, Lenovo announced a series of enhancements to their ThinkPad portfolio of devices. These new enhancements are based on user-suggested designs and are built to have longer battery life than previous ThinkPad models.
Three of the ThinkPad devices upgraded as part of today's announcement include: the ThinkPad E Series, the Think Pad L series and the ThinkPad T440p/540p. According to Lenovo, the E series is designed specifically for SMB needs and features a thinner and lighter design, as well as Windows 8 OS, with touch-screen options, VoIP capabilities, a Quad Core Intel processor, and up to 1 TB of storage.
The ThinkPad L series is an entry-level business notebook and is currently the "greenest" ThinkPad in the portfolio. In particular, the L series has a 4th Gen Intel Core processor, vPro technology and Microsoft Lync capabilities.
The ThinkPad T440p and T540p are designed with up to 13.7 hours of battery life (T400p) when using the Extended Battery Pack, and Intel Quad Core i7 Processors. This particular line is designed as a "Premium Business Notebook," and has up to 1TB of storage on SSD and HDD, as well as 4 USB 3.0 ports and an SD card reader.
Lenovo expects most of the models above to be available in October or November of 2013.