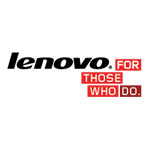 Today, Lenovo announced the latest addition to the ThinkPad family, the ThinkPad T431s. This device, which is the result of nine months of global user research, is the lightest ThinkPad to date.
In a press release this morning, Lenovo explained that they invested thousands of hours into a nine-month global research project through which they worked with Net-Gen, ThinkPad users and non-ThinkPad users. The primary goal was to watch device user behavior to determine a more intuitive design.
As a result, the ThinkPad T431s features a 14 inch, 1600X900 display and weighs only 3.6 lbs. Additional features include:
12 GB of RAM.

3rd Gen Intel Core Processor.

2x USB 3.0 ports.

New Keyboard with updated key and shortcut placements.

Trackpad technology, which is a combination of TouchPad and TrackPoint systems and is designed for use with Windows 8.
"We obsess over the pursuit of perfection – as evidenced by more than 20 years of Lenovo ThinkPad design and engineering accolades. However, perfection cannot be achieved without a key ingredient: customer insight," said Dilip Bhatia, vice president and general manager, ThinkPad Business Unit. "The ThinkPad T431s is the first device featuring Lenovo's new design, which represents a comprehensive examination of user experience and input."
According to Lenovo, the ThinkPad T431s will be available starting April 2013 for around $950.00. For more information about the T-series ThinkPad, please visit the site here.