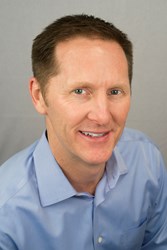 Barracuda Networks has appointed SolarWinds president and CEO Kevin B. Thompson to a post on its board of directors. Prior to becoming chief executive officer in March 2010, Thompson held multiple leadership roles at SolarWinds. He joined the company as CFO and treasurer in July 2006. In July 2007, he became COO, and in January 2009, he became president.
Before joining SolarWinds, Thompson held a variety of senior positions at companies such as Red Hat, Inc. and SAS Institute. He holds a B.B.A. from the University of Oklahoma, and also serves on the board of directors of NetSuite Inc.
Thompson's name became even more formidable within the channel recently when his company,
SolarWinds acquired RMM provider N-able
in June for $120 million cash. Since then, Gavin Garbutt, N-able's longtime CEO has retired, and JP Jauvin has since taken over the helm as the company's general manager.