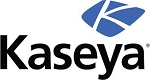 This morning, Kaseya announced the availability of a new BYOD Suite. This particular suite features three applications designed to keep both personal and corporate data secure. The company utilized technology from recently-acquired Rover Apps to build this suite.
"More and more organizations are looking to implement BYOD policies to drive cost savings and employee satisfaction," said Yogesh Gupta, President and CEO of Kaseya. "This raises major new challenges for both corporate security and the balance between employee data privacy and corporate data control. The Kaseya BYOD Suite elegantly solves both of these challenges, offering IT organizations an easy-to-administer solution that provides IT peace of mind that critical corporate data is secure, while keeping employees happy."
The three parts of the new Kaseya BYOD suite are the browser app, the documents app and the e-mail app. The browser app allows users to safely access web pages, such as SharePoint, while the document and e-mail apps grant users the ability to create, edit and delete in excel, word, pdf, powerpoint and e-mail formats. All three of these applications are integrated and are protected by AES 256 and SSL encryptions, and are designed to look and behave like common Microsoft applications, such as Outlook and Excel. In addition, all three of the applications are accessible via Single-Sign-On technology, which enables users to automatically open e-mails and browsers from their personal device.
The BYOD suite creates a separate "container" for company data on the user's device. I met with the Kaseya team yesterday afternoon, and they explained that the beauty of this is that the user is only accessing company data when they are connected to the specific applications, with requests sent via a cloud-based portal. This ensures that company data will not be mined by any other applications on the users' devices. Also, the Kaseya BYOD suite locks after a certain amount of time, requiring the user to enter a PIN to re-access any company applications.
The Kaseya team explained that the average deployment time for their BYOD suite is between 10-20 minutes, and that administrators may view access rights and policy controls from a central dashboard. In addition, the BYOD suite does not need to use VPNs to access company data, which allows for an easy user experience.