Further supporting our basic contention that now is the time to start over as existing MSPs, Jamison West's Arterian MSP practice announced this week it was acquired by Texas-based Aldridge. But there's more to this story then a simple acquisition – its more complex. Read on.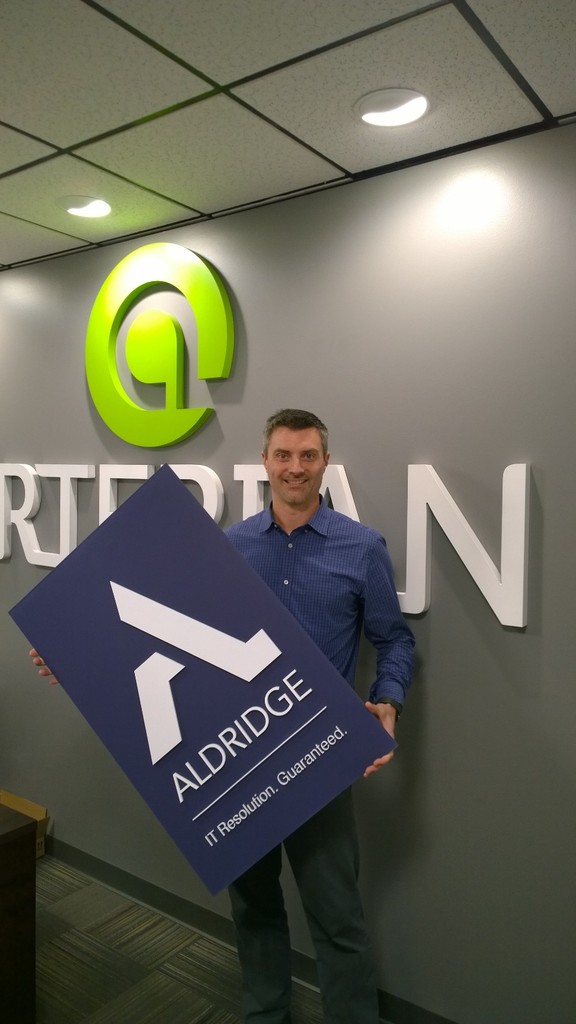 Over 21-years, Jamison has built up a successful Seattle technology services company starting organically and then shifting to strategic acquisitions over the past eight years. Jamison is no different than most of us having experienced ups and downs on the journey but seemingly landing right side up at the end of the day.
When I met with Jamison at his Lower Queen Anne offices just north of downtown Seattle (think Space Needle neighborhood), he shared some context to the secular press release (http://news.yahoo.com/aldridge-bursts-pacific-northwest-pair-110100449.html?soc_src=copy) that positions Aldridge bursting on to the Pacific Northwest scene. His story is really about starting over with a fresh balance sheet and his attention focused on building a nimble and agile Cloud Services Provider (CSP) practice.
The facts are that Aldridge wholly acquired Arterian out right: •Aldridge is consolidating the operations of Arterian and PacketDrivers, retaining most personnel and launching the Seattle office of Aldridge. •Aldridge has appointed PacketDrivers Founder Scott Hamlin to the position of Vice President and General Manager to lead the Seattle operation. • Aldridge has retained the Arterian brand and has established a subsidiary devoted to Microsoft's CSP (Cloud Solution Provider) program. •Aldridge appointed Arterian Founder Jamison West as President of the newly-formed subsidiary.
West shared that an MSP practice and a CSP practice are two different lines of work. I concur. West will now solely focus on further building the CSP practice while Aldridge sticks to the knitting running the MSP practice. West is widely regarded as a Microsoft insider who essentially enjoys a leg up in his quest to both define and master the CSP business model.
So West's start over via acquisition is a fresh start, allowing him to develop a different revenue and cost model not saddled with legacy assets and big iron payroll. Aldridge enjoys an operational advantage as it simply plugs more technicians into an existing large MSP practice.
Back to the behavioral aspects of the acquisition. West has arrived at the same conclusion that changing times call loud and clear for a start over strategy. Doing the same (aka doing nothing) was unacceptable. And anyone who know West knows he doesn't sit still for long.
We'll continue to monitor West's start over with periodic updates with his success and challenges so you can leverage his learning experiences.