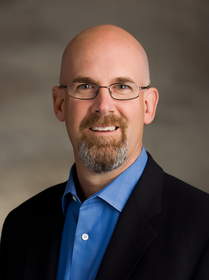 Ingram Micro Inc. said yesterday that it has promoted Kirk Robinson to senior vice president, commercial markets and global accounts, North America; according to the distributor, the promotion is effective immediately.
In this expanded role, Robinson will retain responsibility for Ingram Micro's U.S. commercial markets business and now gain ownership of the distributor's global accounts as well as executive oversight of additional strategic key business units for North America. Robinson will continue to report to Paul Bay, the distributor's recently appointed senior executive vice president and president, Ingram Micro North America.

"Kirk is a demonstrated and passionate sales leader who inspires our associates and channel partners to achieve success and exceed expectations," Bay said in a press statement issued by the distributor. "Under Kirk's leadership, our commercial markets business, as well as our global accounts and relationships with strategic vendor partners and customers, are well positioned for growth and continued prosperity."
Robinson is a familiar face in channel circles, and can often be seen in attendance at industry trade shows. I met with him in person a little over a year ago at a CompTIA Breakaway event in Washington, D.C., where he and I discussed the future of cloud computing, and how Ingram Micro was working to grab hold of this trend.

Robinson joined Ingram Micro in 1993 as a sales representative, and over the past 20 years has moved up along the distributor's executive totem pole. In 2003, after a 10-year tenure with Ingram Micro, he shifted from sales to marketing as senior director, channel programs. Just one year later, he was promoted to customer and solutions marketing vice president. In September 2006, Robinson was named vice president of North America channel marketing. Then, in May 2010, he was appointed vice president of VAR sales, market development and business intelligence. Shortly thereafter, Robinson became the vice president of Ingram Micro's U.S. commercial markets business.

Robinson has also made a notable impact on the success of Ingram Micro's U.S. sales teams and was responsible for leading key initiatives including the launch of the distributor's proprietary Business Intelligence Center in 2009, which has since grown into one of the company's most valuable service differentiators. Under his leadership, the commercial markets division and its SMB business unit have reached record growth rates and enabled hundreds of new channel partners.