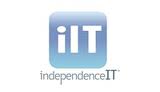 This morning, independenceIT announced the release of their new sales and marketing program for channel partners. The iIT University is a three-tiered program designed to enable members of the company's Partner Program to add cloud services to their current portfolio.
"The benefits of cloud computing have put intense pressure on established companies to quickly modify their proven business models," said Jim Lippie, iIT executive vice president of business development. "iIT University is proof of our commitment to helping VARs, MSPs and ISPs through this transition as we provide them with all of the tools they need to acquire, provision and support end-user Cloud Workspace™ Suite customers."
The current tiers include Preferred, Elite and Platinum and come with the following benefits:
Personalized Training: The independenceIT team will work with each organization's sales, marketing and technical team to ensure knowledge of the Cloud Workspace Suite, and make sure that any new offerings fit with the current workflow processes.

Strategic Consulting: Jim Lippie, Executive VP of Business Development at iIT and his team will work with the organization to build a strategic game plan for adding cloud services to the existing portfolio.

Brandable Material: Includes service level agreements, brochures and case studies.

Access to Cloud Workspace Certified program for the company's technical team.

For more information about the independenceIT Partner Program, please visit the site here.