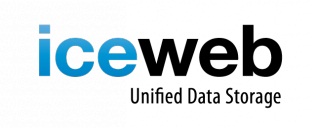 This morning, IceWEB, Inc. announced that they have completed a Letter of Intent to acquire Kansas City, MO-based
Computers and Tele-Comm, Inc. (CTC). This acquisition would move IceWEB closer to becoming a full-service Cloud Services provider.
In this acquisition, IceWEB would gain CTC's wireless ISP, carrier-neutral Network Access Point and full-service data center. CEO Rob Howe elaborated on these additions in a press release earlier today: "We will now be able to aggressively compete in the cloud computing space, which is estimated by Forrester Research to reach $55 Billion in 2014. We have firmly established ourselves in the storage market and the Bring Your Own Device (BYOD) file-sharing space. This acquisition adds a major set of additional critical components, capabilities and extensions to those solutions, beginning with our own fully secure, powerful, and expandable datacenter," he said.
Graeme Gibson, Founder and CTO of CTC, was likewise positive about the intended acquisition. "In June of last year, we embarked on an effort with Streamside Ventures to scale our capabilities and our reach. This new opportunity with IceWeb is the culmination of years of hard work with our combined talent and the leadership of our Streamside partners," he explained today.
Both companies are currently being advised by Source Capital Group, Inc. on the terms of this acquisition. IceWEB is hosting a webinar at 2pm PST/5pm EST March 7 to go over this intended acquisition in more detail. To learn more, please visit the site here.