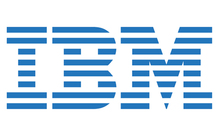 IBM announced yesterday additional servers and storage software and solutions designed for cloud computing in hybrid cloud environments.
Increased adoption of the hybrid cloud by businesses brings new waves of data that complicate moving around computing workloads, requiring new software and solutions to help clients navigate between on-premises data centers and public and private clouds.
"IBM hybrid cloud solutions are built for the enterprise and clients are using them to help enable new business models to drive growth," said Don Boulia, Vice President of Cloud Services, IBM Systems. "Hybrid cloud computing requires new levels of openness, dynamic data management, integration, automation and scalable performance in server, storage and software technologies. IBM brings all of these technologies together from on-premises data centers and inside public and private clouds to more efficiently manage traditional computing with new mobile, big data and social computing workloads."
IBM's new products and innovations include the IBM Power System E850, IBM Power System E880, IBM PurePower System, IBM Spectrum Control Storage Insights, IBM XIV GEN 3, Big Storage Technology and Rocket's mainframe data access service on Bluemix.
In June, IBM's self-service portal for clients to scale their infrastructure and software license footprint for hybrid deployments in minutes using PureApplication Service will be available.
More information about new IBM software and solutions is available here.