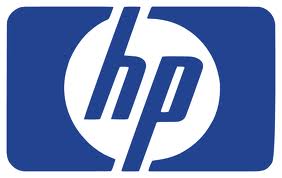 Early yesterday morning, HP announced a series of new storage systems designed for SMBs. I had the chance to speak with Brad Parks, HP's senior manager, GTM strategy and messaging, who went over the new storage devices, which have all been wrapped around a program designed for the company's SMB IT Pro resellers.
Brad started out the call by letting me know that HP has been seeing the same trends as you in their SMB sector. The SMB IT Pro is being squeezed with the need to drive and develop exciting enterprise-level applications and services, but with the traditional SMB challenges of budget, staff, and support. Brad also mentioned something interesting in that SMB IT Pros mirror their end-user customers, in that they are both currently in the position where they need to be the "Jack of all Trades."
We next discussed the recent report findings from IDC, which showed that storage in the 1-2 band segments (solutions under $25k) saw 8% growth on average. Going deeper into this, Brad told me that the 2nd band, or solutions between $5-$10k, actually saw 38% growth. What this shows is that entry-level storage is becoming a big opportunity for SMB IT Resellers.
Brad then launched into a discussion of the new suite of storage solutions. To start, HP released the HP MSA 1040 Storage system, designed to offer 50% better performance at a 25% lower starting cost. Brad explained that IT Pros currently using older versions of the MSA solution can easily upgrade their systems by moving disks into the new setup. In addition, users can be up and running in approx. 15 minutes with the MSA 1040. Brad let me know that the MSA system technology has been deployed over 400,000 times globally.
The next offering to be announced is the HP StoreEasy solution, which offers users new management capabilities from an intuitive UI. Brad explained that HP reseller partners had expressed that network storage configuration was a main stumbling block, so the company developed an easy to use network config wizard for users. In addition, there's also a single point at which the user can browse reports and system tabs in the new interface.
The final solution announced yesterday was an update to the HP StoreOnce Backup System. For the latest version, the HP StoreOnce 4500 has increased scalability three-fold, allowing SMB resellers to provide data protection on a lower initial investment. This solution also features high performance deduplication, as well as the option for users to mix 2TB and 4TB drive shelves.
All of the above solutions are wrapped up in HP's program designed specifically for SMBs. The Simply StoreIT, which was initially launched in early 2013, has been streamlined to help SMB resellers increase revenue by up to 25%. Brad explained that this program offers "stress free storage" and that it has currently trained 7000 partners in over 35 countries since last May. The Simply StoreIT partner training includes tips on how to identify and close leads, as well as access to a set of enablement tools. Brad explained that current partners have reported 20-25% revenue growth and 2x the deal time (faster sales cycles) for the year.
The HP SimplyStoreIT is part of the company's Just Right IT partner program. More information about this program can be found at: http://www.hp.com/go/serviceit