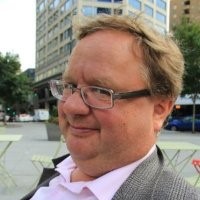 This is a story about the popular book, the E-Myth Revisited [Michael Gerber, Harper Business], the best-selling MBA program mainstay gifted to me by Dana Epp (Microsoft Security MVP and Scorpion Software founder – recently acquired by Kaseya) nearly ten years ago. The premise is that a small business owner (e.g. pie shop owner) should work ON the business but not necessarily IN the business full-time after a certain duration. So I followed Dana's advice, and have built a company over the past 15+ years that can run without me being involved day-to-day. For that, I credit Jennifer Hallmark, who has served SMB Nation for the past eight years. She has built "Team Jenny" with an average tenure of five years inside a small business (rare and something she should be proud of). About 18-months ago, I promoted her to President of the company, and I've used the duration since to mentor her on the finer points of running a ten person company. Next up was the promotion of Marianne "CRM Machine" Poulos to Director of Sales eight months ago. Not a single CRM entry is missed with her team of four and her friction-free management style. Plan A is in effect for me to focus on more strategic initiatives and participate in industry opportunities while the SMB Nation trains run on time.
As part of this transition to avail myself to serve industry as a management consultant, I harken back to my 12+ year academic background early in my career. It's not only common, but encouraged, for professors to take industry gigs to both offer wisdom and expertise to clients but also remain relevant and current. At the bottom of this blog, you will find the URL to my LinkedIn profile where you see I've done exactly this, serving Microsoft and others for the past 25-years (since helping develop the Lotus Macro Interpreter (LMI) for Excel 3.0), to recent inside engagements for Microsoft OEM on the Windows XP migration matter and four teams (OEM, Windows, SMS&P, Office 365) on the 30-country Office 365 "Get Modern" tour.
I also blame Larry Walsh at Channelnomics for my decision to help solve the most vexing industry problems caused by Office 365-related disruptions. In addition to his well-respected analysis and research, Larry is an active consultant to industry focused on channel partner program development. He's validated the hunger in the IT community to figure out how to transform into new relevant business models. Thank you, Larry.
Bottom line. I've professionally pivoted to the new world of Office 365 and I can help ISVs, vendors, OEMs, MSPs, distributors, hosters and sponsors reinvent all over again. Let's capitalize on the Office 365 chaos – it's going to be a great ten year run and the train is leaving the station.
To learn more about Harry's professional accomplishments and credentials, visit his LinkedIn page.
To engage with Harry and SMB Nation Consulting Services, visit the site here.