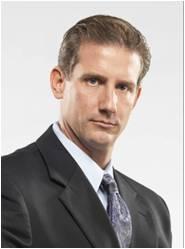 By Michael Maiello, Senior Vice President, Home and Business Networks, Schneider Electric
In today's fast-paced and digitally-dependent world, companies are always looking to reduce IT operating expenses while also keeping their networks at 100 percent availability. To meet this growing demand for high availability at low cost, IT departments are increasingly turning to cloud applications and co-location strategies for physical IT infrastructure. In fact, Gartner recently forecast an 18.5 percent growth rate for public global cloud services in 2013, worth $131 billion worldwide, with companies poised to spend $677 billion on cloud services worldwide through 2016.*
As the prevalence of cloud and co-location services continues to grow, so too do companies' dependence on outside providers and their susceptibility to downtime caused by power outages. Recent prominent outages, such as the ones that affected Amazon Web Services in mid-2012 and early 2013, have drawn attention to the dollar loss an outage or power disturbance can create for a business – up to $5 million per hour, in Amazon's case.
As companies continue to adopt cloud and co-location, they should pay special attention to the devices that are lifelines to IT resources: networking at the edge of their network. While most IT managers are aware of the importance of implementing backup power systems such as uninterruptible power supplies (UPS) on servers; routers, switches and similar networking equipment which allow companies to access their cloud-based apps and co-location providers are often left unprotected. It is just as critical to protect the network edge as it is to protect computing systems.
Most SMBs, including small offices or branch offices of larger organizations, have similar set ups. They usually have either a network closet with some networking gear onsite, or if located in a campus, share networking equipment with other tenants. The effect is a shift from locating computing hardware on premise to becoming dependent on off premise servers, whether those services are provided by company headquarters or third-party providers such as Salesforce.com.
Depending on the size and type of business, IT organizations need to think carefully about the effect that an outage would place on the company's bottom line when a network connection is lost, especially for an extended period of time. There are productivity losses in addition to dollar losses, as employees often can't perform crucial functions. Voice service, in addition to Internet service, may also be affected, contributing to more lost revenue and productivity.
For small businesses, there are workarounds that often occur. For example, employees go to a nearby coffee shop or bookstore and work from that location until connectivity is restored. However, this is likely only effective for very small businesses. Larger businesses won't work effectively this way, and certain businesses such as retail environments often have large numbers of devices on premise that process point of sale (POS) transactions. An outage effectively shuts down business when the network connection fails.
Clearly, this equipment should be protected against outages just as crucial equipment in the data center is protected. IT organizations should consider how they will provide backup power in the event of an outage, factoring in how much runtime is needed and what crucial equipment should be protected. Some considerations include:
· Is there a generator onsite? A UPS can provide enough run time to power equipment until the generator does, but the generator needs to be able to run all crucial equipment.

· Can the UPSs in place be managed remotely? This is important for those IT organizations with centralized IT staff, as remote management capabilities provide an ability to identify when UPSs need maintenance and when power problems occur. It also provides the ability to selectively shut down devices so that power can be redirected to crucial equipment for a longer period of time.
· How old is the UPS? Consider the UPS lifecycle. Just like a car battery, UPS batteries don't last forever. They will need to be replaced every 3-4 years, depending on the conditions. Hot or cold environments will drain batteries faster.

· Has the IT load increased or decreased over time? If the load has increased, the UPS runtime in the event of an outage will decrease.
The threat of total network equipment failure can turn from risk to reality when IT organizations overlook the importance of developing a strategy against power outages and their effects on the network edge. Cloud strategies mean that the IT load becomes more critical for organizations, as network equipment connecting them to the cloud becomes more critical to the business. Protecting the edge is critical. With the right backup power plan, organizations can dramatically reduce risk, keep employees productive, and keep the business humming along.

*Gartner Newsroom