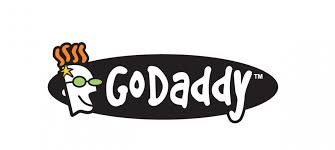 GoDaddy recently announced the results of a survey of 600 SMB owners to determine how small businesses manage finances throughout the year and how they prepare for tax time. I was able to speak with the company's SVP of Business Applications, Steven Aldrich about the survey findings, as well as GoDaddy's answer for its SMB customers.

Steven told me their study found that 40% of SMBs take 6 or more hours (and some, days) to complete their taxes, and that 86% do not know exactly how much they will owe at tax time (12% not at all, 74% "ballpark amount"). In addition, 52% of respondents said that they manage their finances with either spreadsheets or pencil and paper. As you can imagine, this opens the door for standard data entry errors. In fact, 25% of respondents said that they actually lost track of whether or not a client paid for their services.

Given the numbers above, it's not surprising that 40% of respondents listed Bookkeeping and Taxes as their least favorite business aspects. 46% also said that they don't work with an accountant. Those SMBs who do work with an accountant only reach out to them when they have a major question during tax time.

Steven then spoke to me a bit about GoDaddy's answer to these survey findings. He explained that the company has GoDaddy Online Bookkeeping, a solution developed specifically for SMBs to help manage finances and give them more time to focus on their passion. Steven said that this solution can prep data for taxes, allowing SMBs to finish their forms in 2 hours, as opposed to 6 or more hours.

My main question to Steven was this: "Given that 25% of these SMBs are still using spreadsheets or pencil and paper, what is the learning curve for this solution?" Steven let me know that GoDaddy Online Bookkeeping was designed to be very easy to use. It allows SMBs to create invoices, manage payments, set alerts for client past-dues and accept payments via credit card, PayPal or ACH, via a desktop or a mobile device. In addition, Steven explained that this solution does not require the SMB user to have any accounting back experience.

"This April, nearly 23 million small businesses in the U.S. will file a Schedule C form, and yet there are still some small business owners who have no idea how much money they owe and have not set aside money for taxes," said GoDaddy Vice President of Applications Steven Aldrich. "At GoDaddy, we understand how painful tax time is and how critical it is for small business owners to report tax information accurately. We're committed to empowering the small business owner by providing them with products like GoDaddy Online Bookkeeping, which is both very easy to use and dramatically simplifies tax preparation."

Steven told me about one of their clients, San Jose, CA-based Rock n' Tape Drywall, who became more organized using this solution. The owner, Art Martinez, said that he was able to expand his business by better understanding finances with data collected from GoDaddy Online Bookkeeping. This has allowed him to accept contracts from corporate restaurants, like Smashburger.

I wanted to take a moment to thank Steven again for his time and to note that it's nice to see organizations still focusing on SMBs, the fastest-growing, and oftentimes, least-recognized business segment.