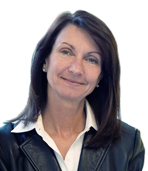 Even though we heard about this late last year, Datto this morning formally announced that it has hired Dana Prestigiacomo as its new Vice President of Marketing. The new hire was in part due to the result of Datto's 5,554% revenue growth that occurred from 2009-2011.
Prestigiacomo's background embodies a mix of small, midsize, and large technology companies. She comes to Datto with experience from well-known industry companies like Acronis, IBM, CA Technologies and IntraLinks.
Prior to Datto, Prestigiacomo took the lead on worldwide marketing and communications functions including marketing strategy, corporate communications, field and channel marketing, online and web marketing, partner programs, global B-B demand generation and marketing operations. She has led teams in developing marketing automation capabilities, metrics, website re-architecture, and complete company re-branding.
According to Datto, Prestigiacomo, who will be working closely with Shannon Kohn, Datto's Director of Marketing and Channel Relations, the 2013 marketing goals will revolve around increasing Datto's brand awareness, while also positioning the company as a thought leader. She will focus the team on driving lead generation for Datto's sales team and also on partner enablement, including joint marketing and delivering leads to Datto partners.
Shortly after we heard (informally) about Prestigiacomo joining Datto late last year, I had the opportunity to speak with her via phone from her new office at Datto's Norwalk, CT, headquarters. I asked her what her main goals and strategic plans were going to include for the coming year, and she noted her plans include working to grow Datto even further, and helping to take the company to the next level. "We are a company that has grown a lot over the last few years…it seems hard to fathom that kind of growth," Prestigiacomo said. "At this point, one of my goals is to take that next step up to bringing Datto toward becoming a larger business, and where is the growth going to be.
Prestigiacomo continued to discuss her tactics and strategies on how she will accomplish these goals, chiefly by tying in all of the components that Datto currently had in place for a marketing plan, and bringing it all together to one cohesive structure: "How are we going to get there and put processes there and make sure we are efficient in what we do?," she said. "The marketing organization here has done a lot of great things so far, and putting out the 'fires' as they go. The most important thing right now is going to be: 'What our marketing plan for 2013'?"
Furthermore, Prestigiacomo said additional goals will continue to focus on Datto brand awareness, as well as additional efforts placed toward lead generation and partner enablement. "Datto has a solid following of partners, but we want to increasingly give them more tools so they can save more, and continue to grow their businesses."
When I asked Prestigiacomo what initially attracted her to the position at Datto, she was quick to tell me that it was the overall excitement surrounding all of the positive things that are ongoing on Datto, and the fast pace at which they are moving, as well as their product offerings. "While I was going through the interview process (for the position at Datto), I found that it the staff included a good combination of incredibly smart people," she said. "It was a combination of super technology and fresh thinking, and good experience from people who said they know how to run a business. It was a nice blend, and has a lot of the freshness and energy you get with a small company."
When I initially spoke with Prestigiacomo, so many things were occurring at once both internally and externally at Datto; she had just completed her first week with the company; Datto announced it was recognized by Inc. Magazine as one of America's top job creators; and unfortunately, the company was reeling from the after effects of the Sandy Hook Elementary School shootings in Newtown, a short distance from Datto headquarters.
As a result of so many Datto employees having grown up in the Newtown area or having friends and family there, company CEO Austin McChord pledged to donate $50,000 to Newtown on behalf of Datto. "So many were raised in Newtown, and many of our employees still have family and friends who live there. In so many ways, Newtown is the 'company's community', and therefore has impacted so many at Datto," Prestigiacomo said. "That being said, Austin (McChord) felt compelled to do something for Newtown on behalf of the employees here at Datto."
With 2013 just a couple of weeks in, Prestigiacomo is undoubtedly focused headfirst on accomplishing the goals she has set out for Datto as a company. This will include, first and foremost, working with the company's current partners, as well as recruiting new ones, and asking questions, such as: How do we find an even broader reach? and How do we touch the partners we haven't come into contact with yet? "We will continue to help increase the business at the same rate it has been growing at, and we can do this by acquiring partners and how we can help them to be even better," she said.