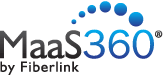 Fiberlink said today that it has hired channel veteran Francois Daumard as director of channel development. Daumard will be responsible for scaling Fiberlink's channel program and recruiting new partners for its MaaSters Partner Program, particularly in the SMB space.
Daumard comes to Fiberlink from Apple, where he was charged with building a channel of service providers capable of delivering integration solutions for iOS in business. Prior to that, Daumard spent more than a decade at Microsoft, where he developed channel expertise in managing key distributors and partner programs.
Fiberlink's MaaSters Partner Program includes resellers, distributors, service providers and technology vendors. Fiberlink offers distinguished channel-friendly features such as deal registration, attractive margins, a dedicated partner portal, brandable marketing collateral, and quick-start technical and sales training. Through this program, partners can quickly and easily build a comprehensive mobility practice and go to market with the industry-leading cloud MDM offering with the support needed to be successful.