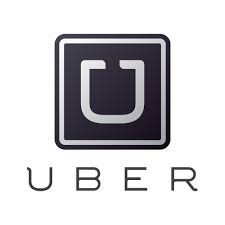 This past week, I re-routed the last leg of my first round of travels on the WW Modern Partner Tour through New York. I had a day in the city that included meetings and a long Friday afternoon lunch. But as the day ended, I needed to get the airport. How was I going to efficiently get from Point A (mid-town Manhattan) to Point B (Newark Airport) in traffic without lugging the luggage around? And save a lot of money at the same time.
Fortunately I caught up with long-time colleague Grace Schroder for lunch. As the CEO of Idea2, Schroder prides herself on being in front of the technology power curve. A successful entrepreneur, you can always count on her to share what's hot and what's not. So as we bid our goodbyes, Schroeder suggested I try the Uber car services for my ride to the EWR airport. I was game! My experience follows below.
To start, we had several minutes of fiddling to set-up my Uber account, lay down a credit card and then attempt to use the service by hailing a car to the mid-town street address at which I was located. My first problem was that only the Apple iPhone and Google Android mobile phones have an Uber app. My attempts to use the full Uber website were for naught, as I couldn't get it to work properly on my Windows phone. Fortunately, Schroder stepped up and ordered (and thus paid in advance) for my ride. A well-appointed Toyota Camry driven by "Whacker" arrived within ten minutes (we charted his progress to pick me up on the Uber Map on Schroder's Samsung Android phone). The 90-minute ride to the airport (did I mention Friday rush hour traffic) was relatively uneventful, ergo my "No Strings Attached" (NSA) relationship reference. I debarked the car without having to pay my bill. However – I do need to reimburse Schroeder, via PayPal, the amount owed for the car.
So what is Uber? It's a disruptive market force, upsetting taxi monopolies in nearly every municipality. Typically I wouldn't try such a service on my own and had to be "turned on" to it, but I like it. Uber is creating chaos that benefits consumers with better service (quick, you can see the nearest car on a map), convenience (billed automatically to your account with no tips, etc. required at the end) and lower costs then regulated and metered taxis. And you can pick between three classes of cars – I selected the most modest but top of the line SUVs are available.
A few Uber thoughts.
Need a Windows Phone app. The mobile site at m.uber.com was lackluster.
Uber's credit card pre-payment system was my idea (LOL). A few years ago, as my boys approached their teenage years, I had an idea for a ride card. A parent such as myself would put down a credit card on a "membership card" that would allow teenagers to take a taxi home and have the bill paid automatically with no questions asked. Uber essentially creates the teenager ride home card. Your child could simply use the Uber app to order a car ride home with no cash need and the bill is paid automatically via credit card (perhaps force the child to use his or her credit/debit card to secure the account).
Bringing order to a chaotic market. No longer do you have to accept rides from scary drivers on street corners. How many times do I have to say "NO!" to unlicensed town car solicitors when I debark the Bainbridge Island ferry in Seattle? Rather, with Uber, there is a minimal qualification standard to be a driver. But more importantly, there is a complete audit trail for safety purposes. Your loved ones could easily trace your whereabouts in the worst case scenario.
What Amazon did for retail, Uber is doing for transportation. It's fascinating to have a front row seat in the Uber car – literally. In future blogs, I'll continue to update my Uber experience.