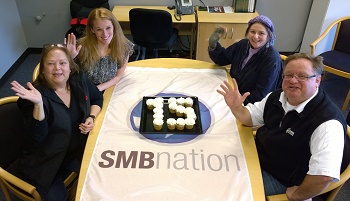 How do you celebrate something as big as SMB Nation's 15th anniversary? I think its part reflection, part forward planning and part celebration. As the founder, I'm very proud that we created a company that supports ten families. These jobs simply didn't exist before, and I appreciate, daily, the staff that we have and the long tenures amongst them (my key employees are approaching eight years). So first and foremost on my gratitude list is a huge THANK YOU to these staff members:
Jennifer Hallmark

Marianne Poulos

Heather Lawrentz (not pictured)

Edna Sparkman

Kaitlyn Hall (not pictured)

Brook Ilges (not pictured)

Jeffrey Torres (not pictured)

Emily Hollis (not pictured)

Harry Brelsford

Alex Anderson (not pictured)
LIKE ALERT: If you support SMB Nation and all that we do – please LIKE our FB page here: https://www.facebook.com/smbnation. THANK YOU FOR BEING OUR FRIEND!
Because I respect your time, my intentions are to quickly offer that following report card after 15-years and then look forward to the next epoch.
Greatest Moment. Serving as the consultant to the US Peace Corps in 2000 creating "Peace Packs" which were SeaLand-like trailers stuffed with technology, including power, to have a self-contained Small Business Server (SBS) local area network in foreign countries where such help was needed. Not only was cloud computing off the table as an option, our baseline case was that there was no Internet connectivity and e-mails would be sent and received perhaps every few weeks.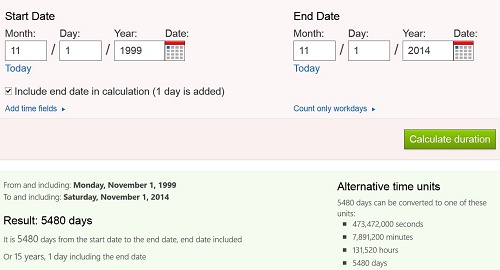 Lowest Moment. I "own it" that we likely stayed on the SBS pillar message a year too long. I underestimated the impact on the community of the end-of-life announcement. Sadly, I regret that myself and fellow SBSers probably had lost some opportunities by not pivoting to hybrid and cloud earlier.
Investing forward. SMB Nation is an on-going concern and it's here yesterday, today and tomorrow. I promoted Jennifer Hallmark to president over 18-months ago, and she has the company switched on and dialed in! That has freed me to pursue more strategic opportunities such as consulting to the industry again (something I did up until 1999). Don't get me wrong. I'm engaged with SMB Nation day-to-day, but I'm elated knowing the company is in the capable hands of TEAM JENNY. It's all explained here.
Two pieces of advice to share after 15-years of taking fun seriously directing SMB Nation:
Don't let your past define you!
The person who says it cannot be done, should not interrupt the person doing it!